While Beats as a brand has diversified its lineup significantly over the years, to anyone who has followed the brand from the beginning, the Beats over-ears will always feel like the head of the family – the design that started it all and single-handedly changed the headphone landscape as we know it.
However, it had been six years since the Beats Studio 3 Wireless – launched by the time the Studio Pro finally landed, and in the world of technology, that feels like a lifetime. Has it been worth the wait?
Beats Studio Pro
The iconic Beats over-ears came after a six-year hiatus, bringing completely reworked internals to the now near-iconic design. Android and iPhone users are served will by this fully-features, comfy pair of wireless headphones.
Pros
Clean and detailed, albeit quite neutral sound
Comfortable to wear
Work well with Android and iOS phones
Versatile wired connectivity options
Decent battery life
Cons
Lack some dynamism
Plastic still feels a bit cheap and rattly
Design
The design of the Beats over-ears has become somewhat iconic, so it makes sense that it has stayed largely the same over the years. That is true in the Beats Studio Pro too – with a few tweaks and refinements.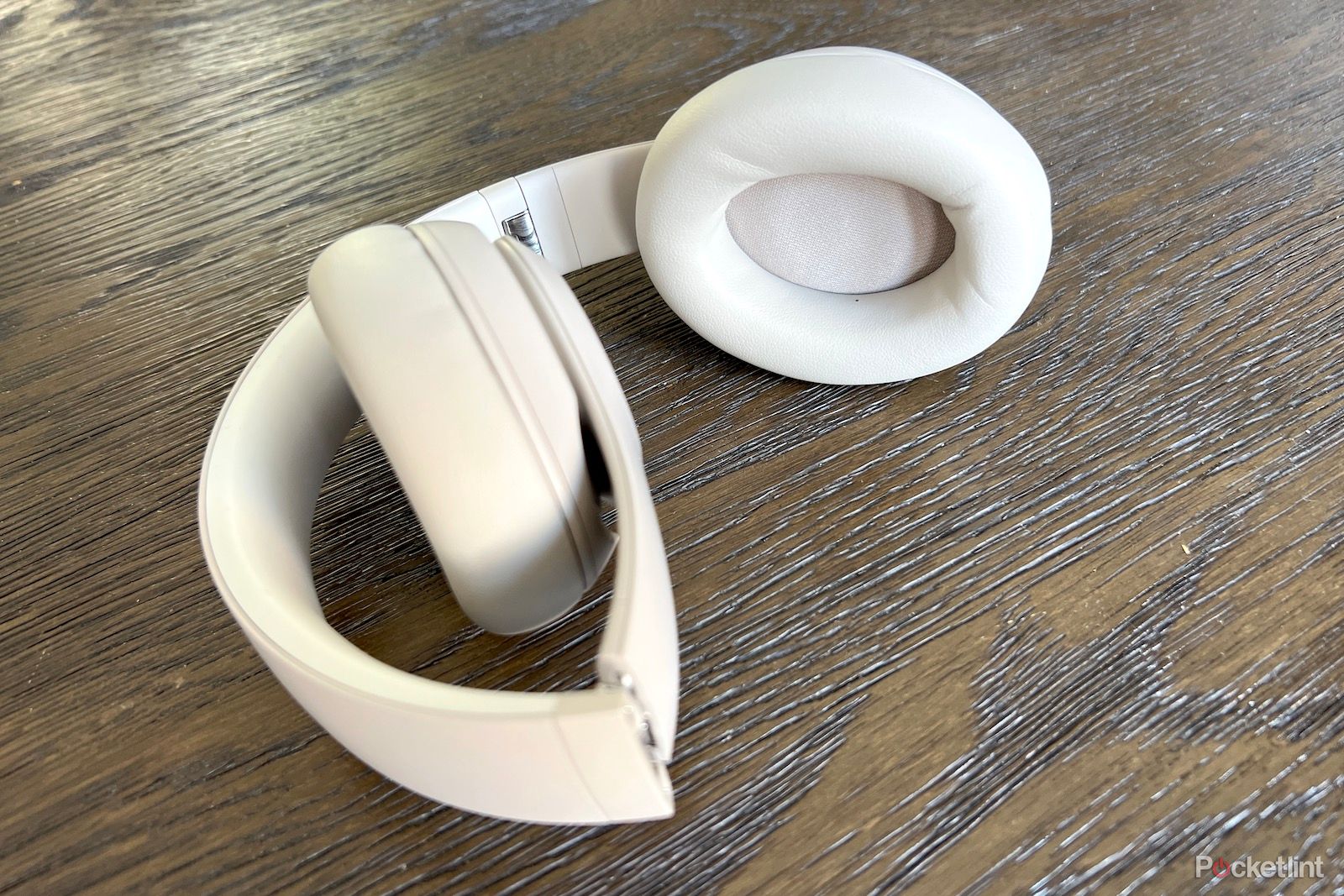 The design is still primarily plastic, which sits over a metal frame that you can slide to make the sizing bigger. There is also a rubberised padding under the headband and an engineered vegan leather for the new UltraPlush memory foam earcups. They suit their name – they are super soft and feel comfortable to wear, and I wouldn't notice a difference to the real stuff – in fact, I probably prefer it.
Shying away from animal products is never a bad thing when it comes to making a product available to the broadest range of people, and as someone trying to be mindful of my impact on the environment, I'm glad it's something more brands are considering.
They still collapse inwards, something a lot of premium over-ears have moved away from, I'm assuming from a longevity perspective. However, I've never had any issues with these hinges failing over time in previous models, and the benefit you get is that they fold down nice and small for travel.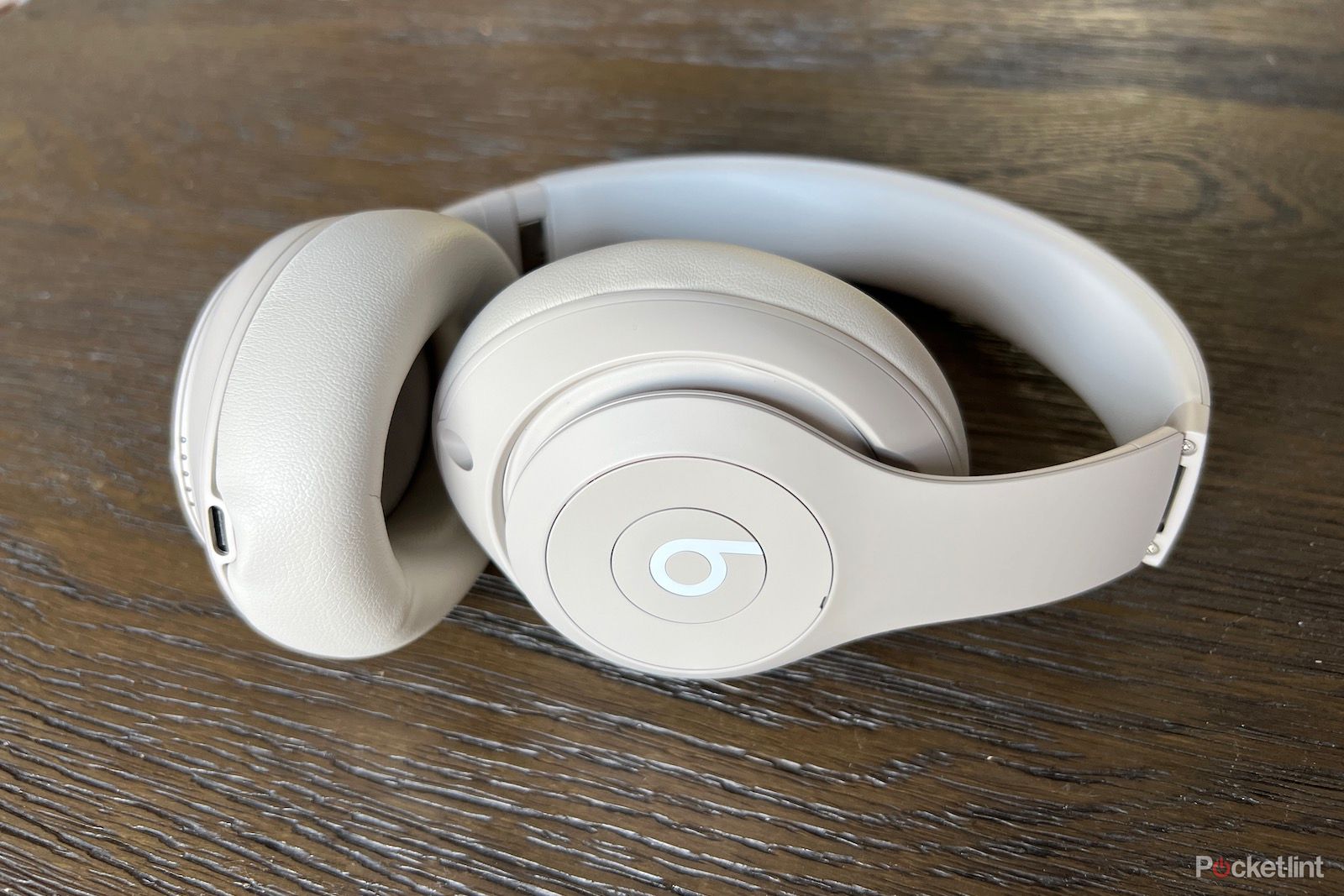 The only downside to not changing the design much is that the plastic and the hinge still feel a little rattly and don't have that premium smooth feeling when you adjust them. I also found – especially during warmer days – that my ears did get sweaty and warm quite quickly with this design of ear cushion.
Beats worked with British designer Samuel Ross on the design language, keeping the colour palette quite neutral this time round, with a choice of Black, Deep Brown, Navy and Sandstone. I really like the Sandstone colour of my review sample, it's a sort of earthy greige that looks very nice indeed, though anyone wanting the bold colour options of Beats gone by will find themselves disappointed.
Connectivity and controls
One of the strong selling points for the Beats brand is their enhanced compatibility with both Apple and Android devices, something that remains a unique feature for them.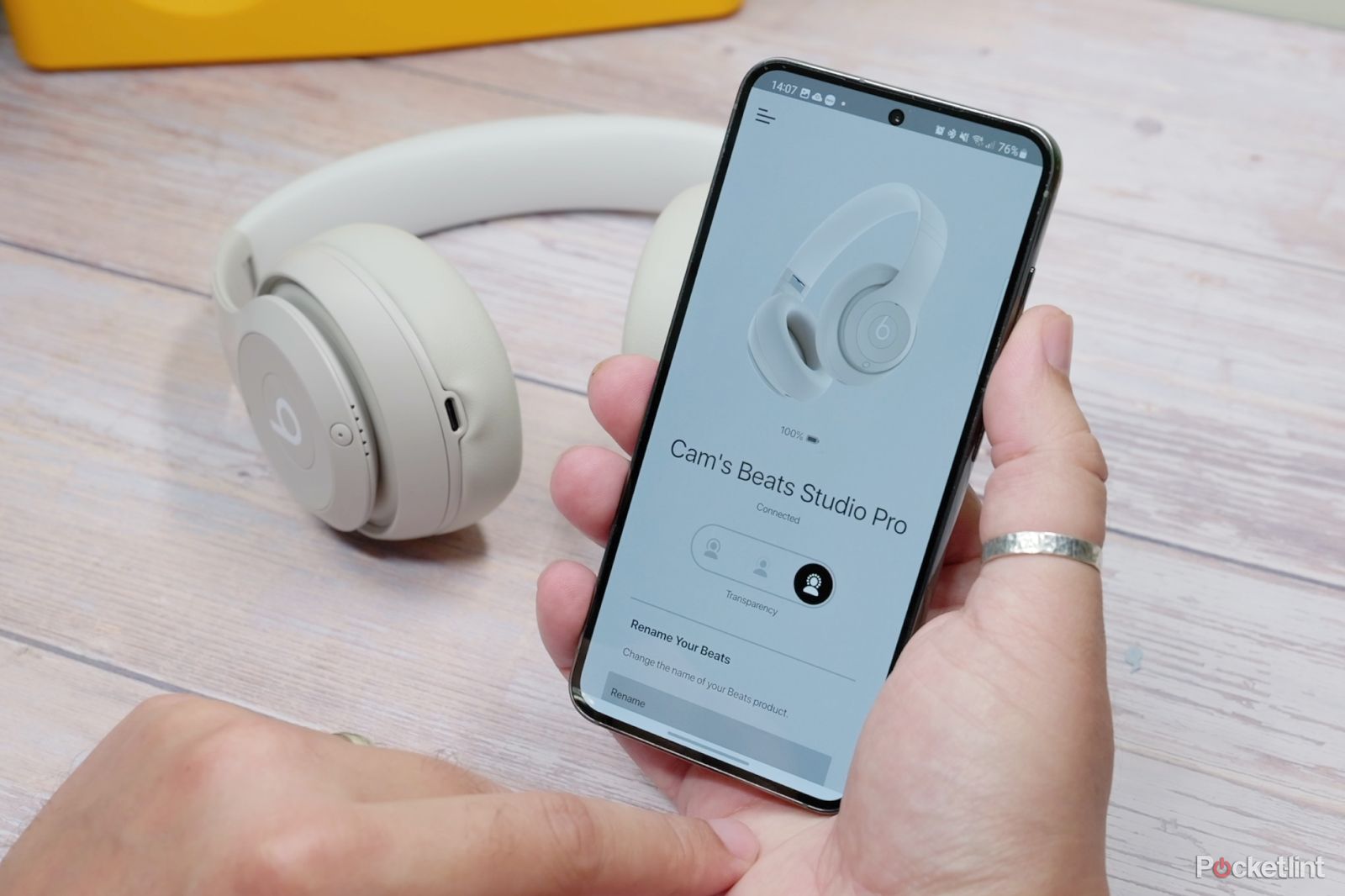 This means that both Apple and Android users can access an array of native features, such as One-touch pairing for iOS/Google Fast Pair and Find My/Find My Device, plus multi-point audio for Android users and integrated Siri support for Apple users.
The only difference is Apple users will get updates automatically over-the-air, whereas Android users will need to download an app to push these through manually instead.
Of course, you can connect to the Studio Pro via Bluetooth, but for the first time, the Beats Studio Pro also offer USB-C support with both uplink and downlink connectivity.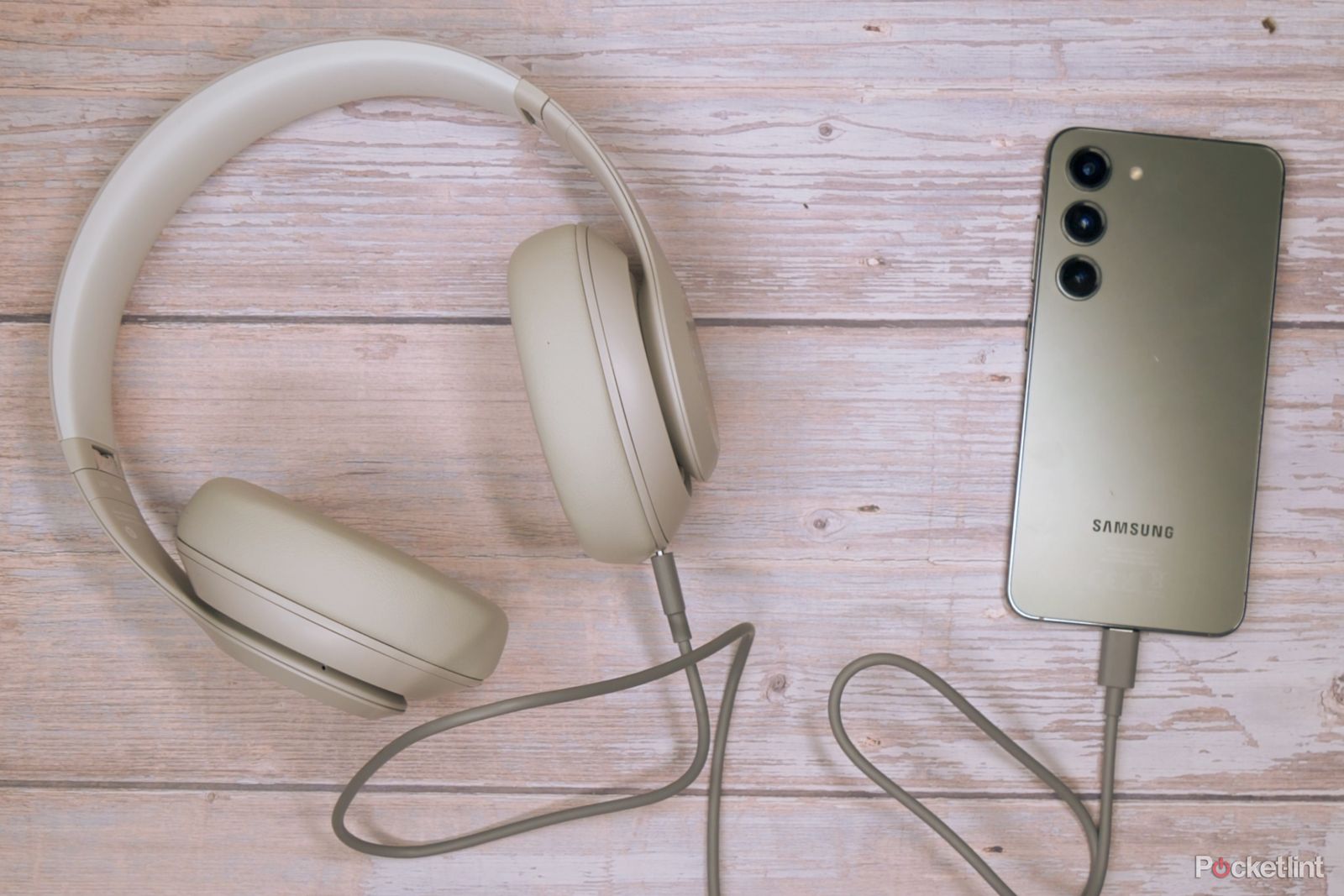 That means they can play back lossless audio at up to 24-bit/48kHz when wired (though Apple users will of course – and annoyingly – need an adapter), with three EQ-optimised sound profiles that can be cycled through using the multi-function button.
Alternatively, there is also a USB-C-to-3.5mm cable in the box too, for hooking these up to personal audio players and the like.
Finally, Beats has opted for physical controls for controlling the headphones once again, with a single clicky button positioned under the 'b' on the left earcup. This allows you to control your music and calls, plus volume by pressing on the outer edges.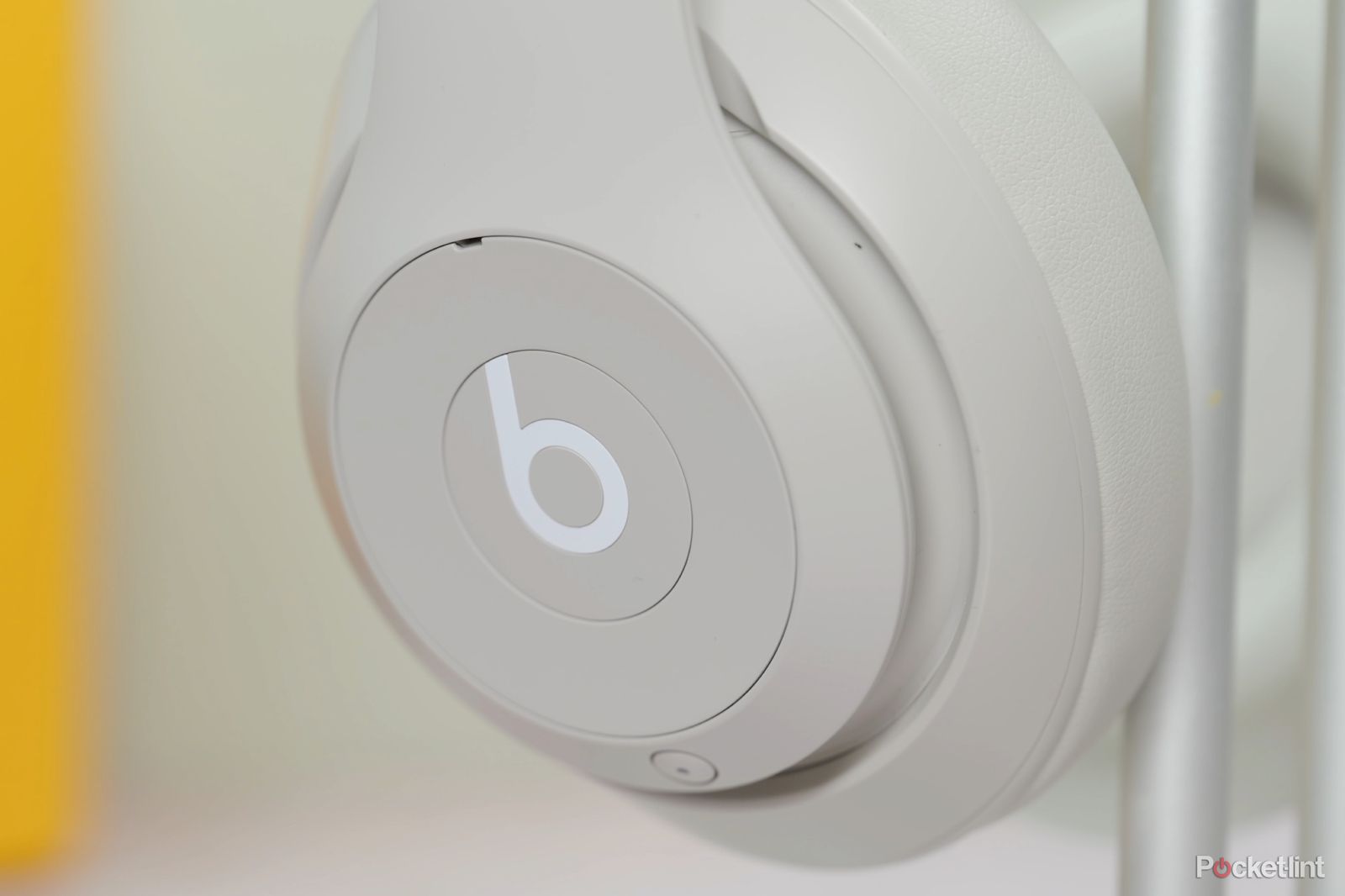 A small multi-function button on the right earcup controls power, pairing and the ability to switch between listening modes – including those EQ settings when listening wired.
Features and battery life
One of the biggest additions here is the compatibility with Apple's Spatial Audio, meaning you can enjoy tracks rendered in Dolby Atmos for 360-degree sound. But not only that, it adds in support for dynamic head tracking, when paired with an iOS device.
Beats Studio Pro uses a built-in inertial measurement unit that consists of a gyroscope and accelerometer to understand where your head is positioned in relation to your iPhone or iPad. It then adjusts the positioning of sounds based on which way your head is facing, with the aim of more authentically immersing you in whatever you're watching.
Furthermore, the Beats Studio Pro can carry out a scan of your ears to create a personalised spatial audio profile, optimising the experience by better understanding the shape of your ear anatomy.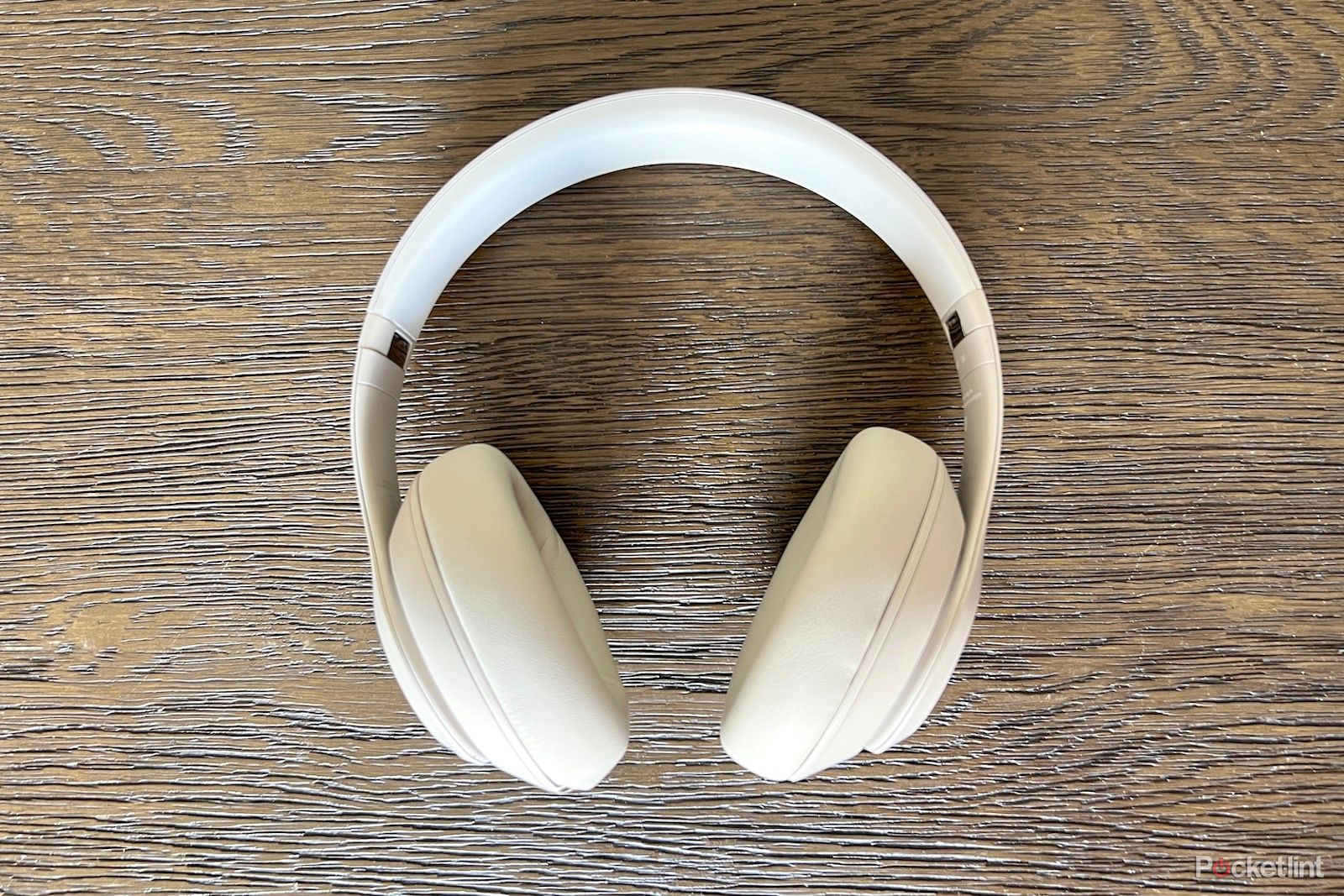 As you'd expect from a pair of premium over-ears these days, active noise cancelling is built in. Beats is promising an improved performance compared with the Studio 3 Wireless thanks to a significant upgrade to all six microphones, with enhanced signal-to-noise ratio and higher sensitivity.
There's a transparency mode this time round, enabling you to keep one ear on your surroundings, while playback correction aims to ensure that any sonic artifacts introduced by the ANC or transparency processing can be pinpointed and snubbed out. This system checks the source audio 48,000 time per second to maintain the true fidelity of the music.
It's one of the better noise-cancelling systems purely for that reason. In testing, it does well at cutting out wind-tearing noises the moment that the breeze picks up. And it cuts out a lot of the noise you get on travel, whether that be an airplane's engines or a train running along its tracks. I don't think it's as good at cutting out the noise as the AirPods Max, or even Bose and Sony's latest noise-cancelling headphones, but it's decent.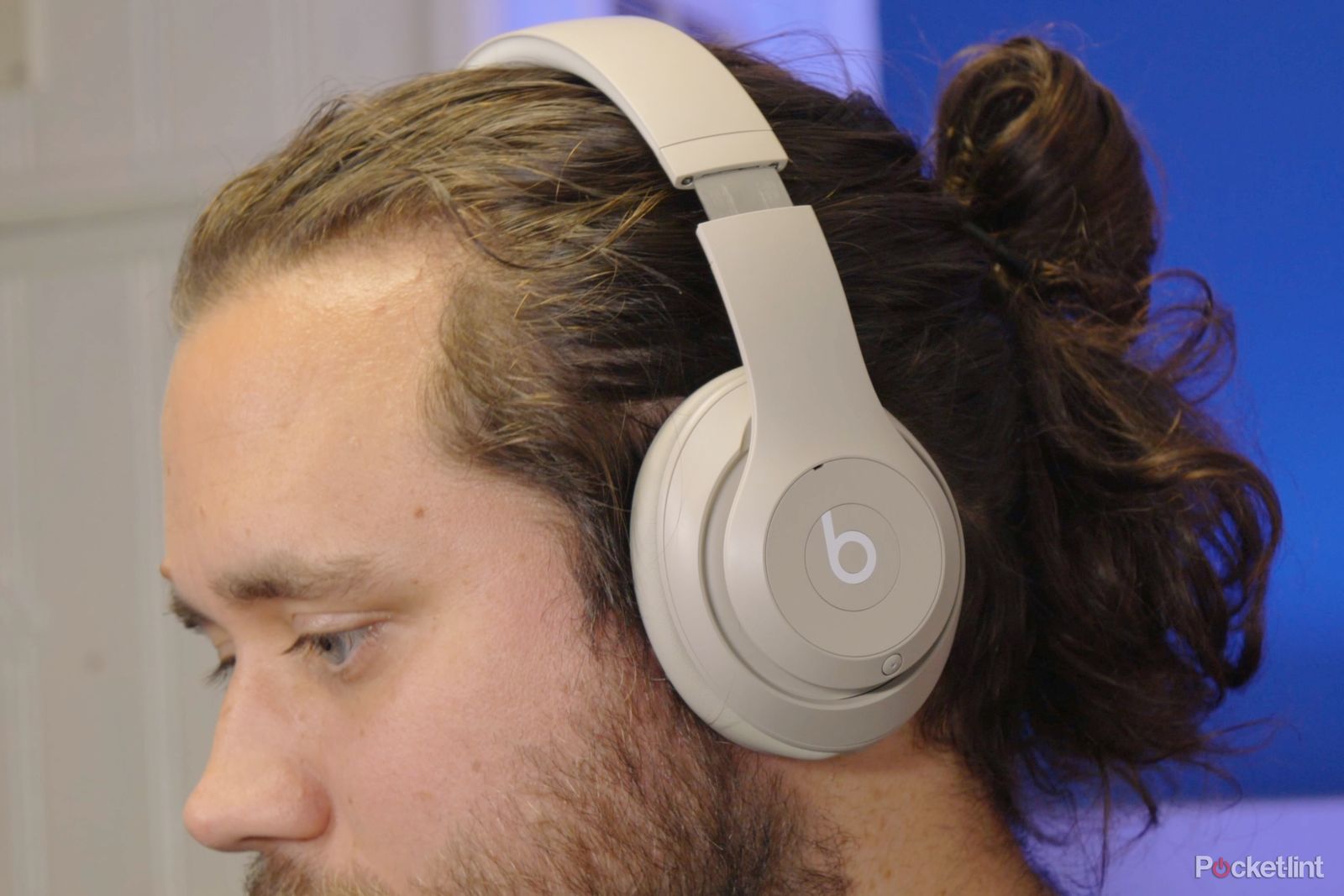 Battery life remains at 40 hours with ANC off and 24 hours with ANC on, plus a Fast Fuel recharge of 10 minutes for four hours of ANC-less playback. You'll need to put aside two hours for a full recharge from empty, and can check the five-LED array under the power button at any time to have a visual display of how much power you have left – a single press will illuminate the LEDs to give you an idea.
Performance
In each earcup, there's a brand new custom 40mm driver aimed at pushing clarity across the frequency range. It features a two-layer polymer diaphragm, an advanced micro-venting array for optimising airflow and improved magnet strength, promising next-to-no distortion – even when you push the volume a little higher than your doctor might advise (guilty).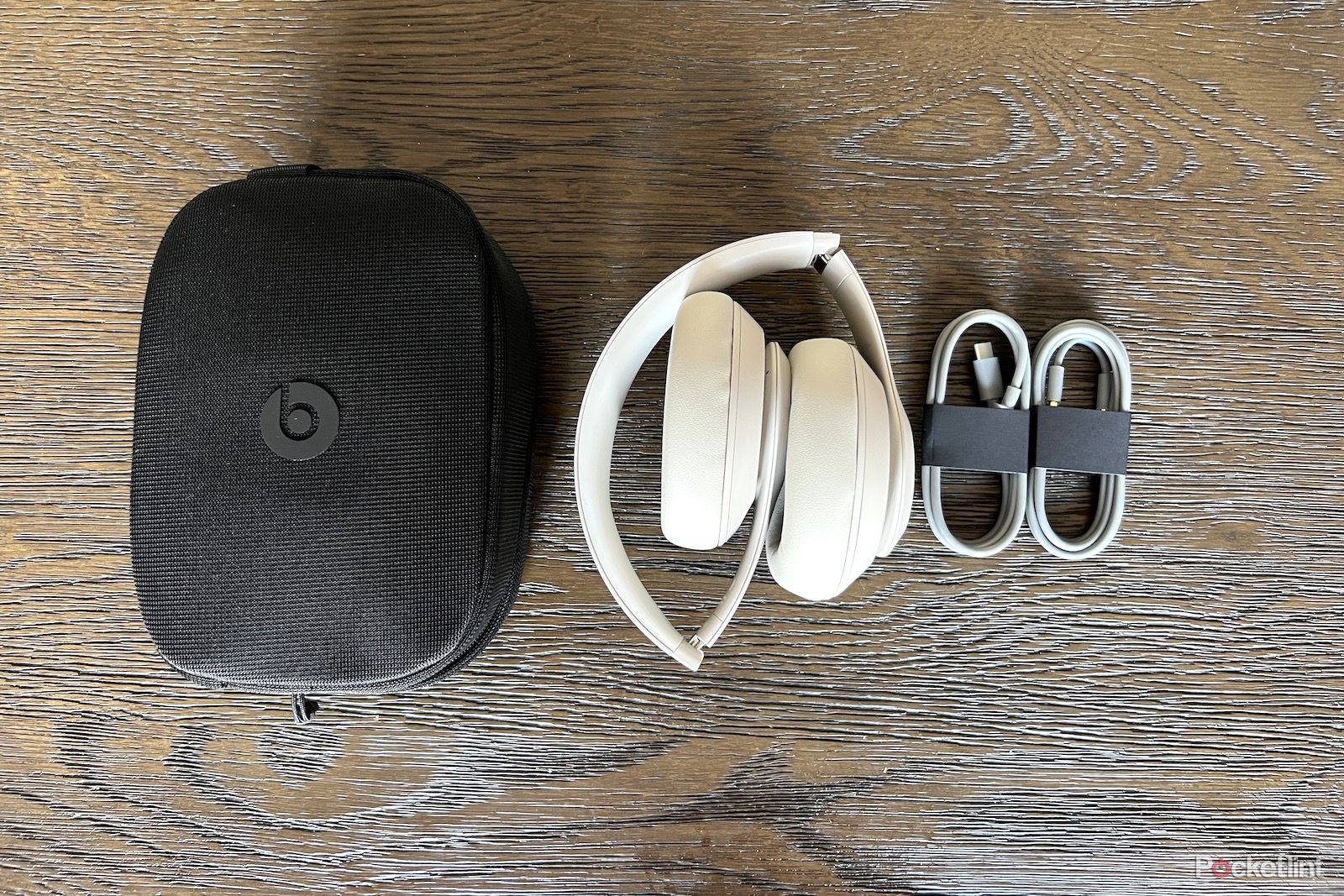 In fact, Beats is putting some pretty impressive stats out there to back this up, stating an improvement of 80 per cent compared to the predecessor – less than .02 per cent total harmonic distortion – so that bodes very well indeed.
Perhaps the biggest surprise with the audio – once you start blasting your favourite tunes – is how restrained it is. Previous versions of Beats over-ear headphones (like the Studio 3 Wireless) were quite bass-heavy. I personally really enjoyed it, but it did often mean that trebles and vocals weren't as punchy, dynamic and clean.
The Studio Pro are completely the opposite. Bass has been dialled back to a more neutral level, and the higher frequencies cut through like a knife. They're crisp, punchy and vocals are really clear.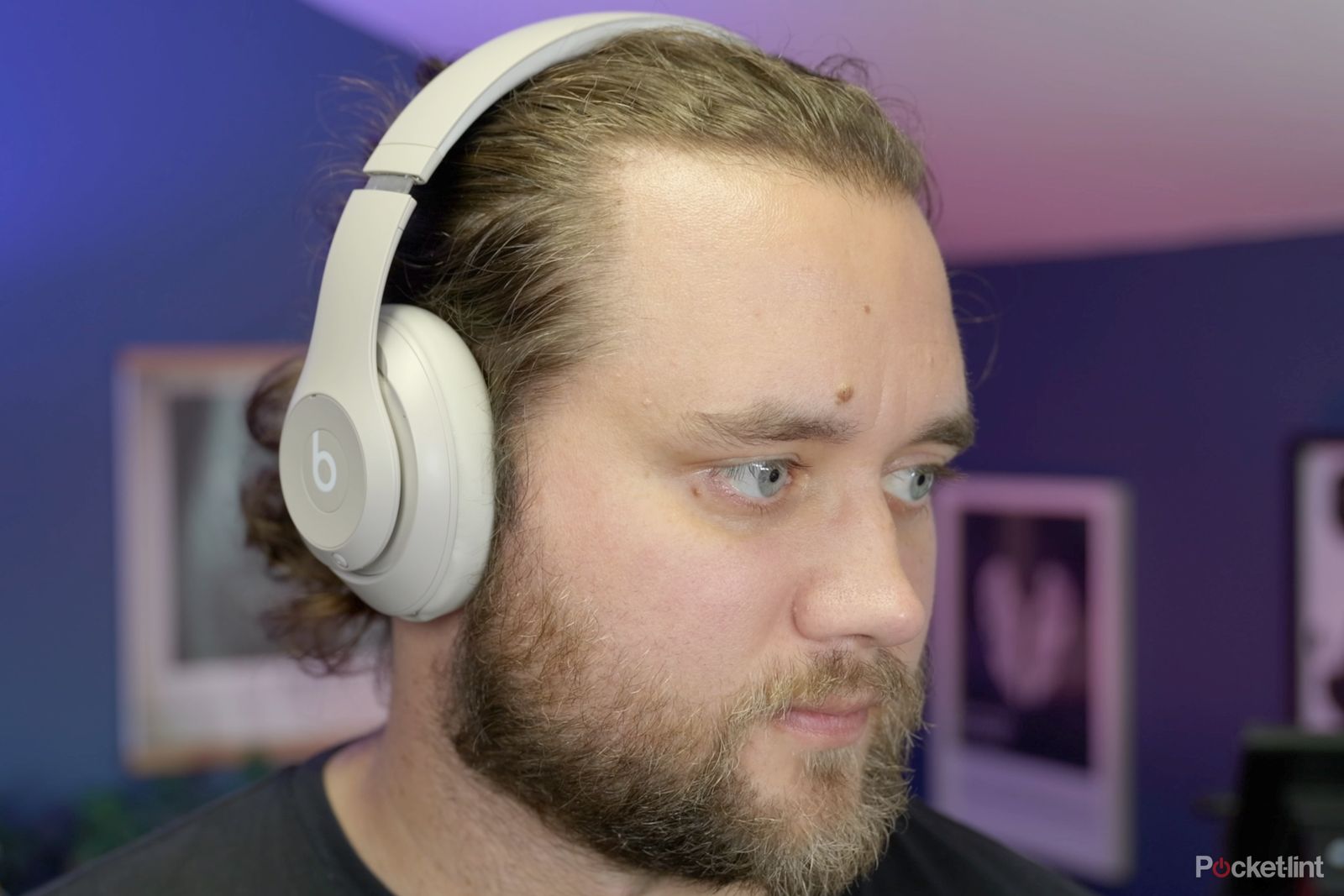 It's not the balance I'd expect from a pair of Beats, but it certainly means they're a better pair of reference headphones than older models. I'd personally enjoy just a touch more bass, and more expression through the midrange too, so the more subtle elements in the backing track aren't overlooked.
There's definitely a sense – at least when I listen to them – that I find myself turning them up louder to get more from them here but, in doing so, the highs and vocals are a bit too high. Still, if there are guitar strings being plucked, or some pizzicato violin, you'll get short/sharp sounds with clean reverb and next to no distortion, but overall dynamism is lacking.
While this is noticed most on upbeat tracks, the Beats Studio Pro sound excellent for any tracks featuring acoustic stringed instruments. You'll alsot find that most music apps – including Apple Music – will let you adjust the EQ. So if you want more bass, you can have it, and you'll get it without any of ballooning texture-losing boom you sometimes get on headphones with too much bass.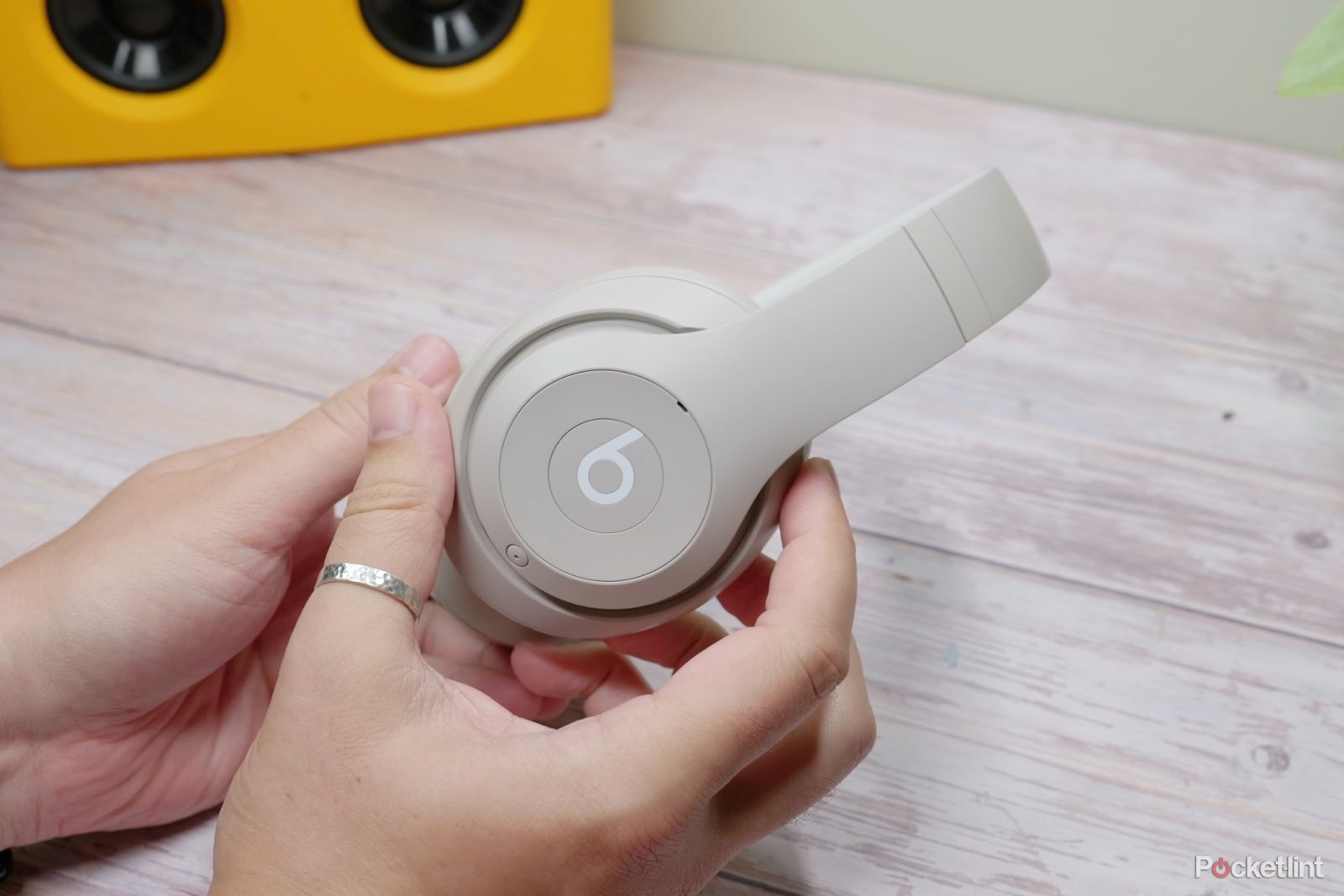 Still, this mix and the precision of the drivers means the audio is delivered with high levels of response. It's crisp, tight, and that means it's good for watching movies, TV shows and making/receiving calls. It makes them more primed for the higher bitrate files mentioned earlier. It also means, if you have a music player with your own idea about a precise personalised EQ – a more neutral headphone like this is actually a good way to go.
However, when I crank up a dynamic rock song, I want more 'oomph' – something I can feel almost as much as I can hear, and the Studio Pro fall a little short in that regard.
Verdict
The Beats Studio Pro have been long anticipated, and in a lot of ways it has been worth the wait. There's high bitrate wired connectivity – with USB-C and 3.5mm on offer – plus easy multi-point pairing whether you use an Android phone or an iPhone.

They're comfortable, go for a good chunk of time between charges and easily do everything you could ask of them.

Some might find the sound a bit too neutral, but it's a great platform to start from, delivering clean, crisp audio with very responsive ANC masking out the bulk of external noises effectively.

The design still feels a little rattly and cheap and – yes – I'd love a more dynamic sound, but from a features, compatibility and portability standpoint it's hard to argue against the value on offer here.



Credit : Source Post