German engineering paired with Japanese precision sounds like a combination made in heaven, don't you think?
Once upon a time, I wasn't the biggest BMW or Honda fan. I'm not saying I didn't like either brand, but I certainly wasn't an avid supporter. When I was growing up our family owned an E34 BMW 735i which I thought was pretty cool, but I was too young to really appreciate it back then. Over the years I learned to respect both automakers a whole lot more, but I still never owned anything BMW or Honda. That is, until recently.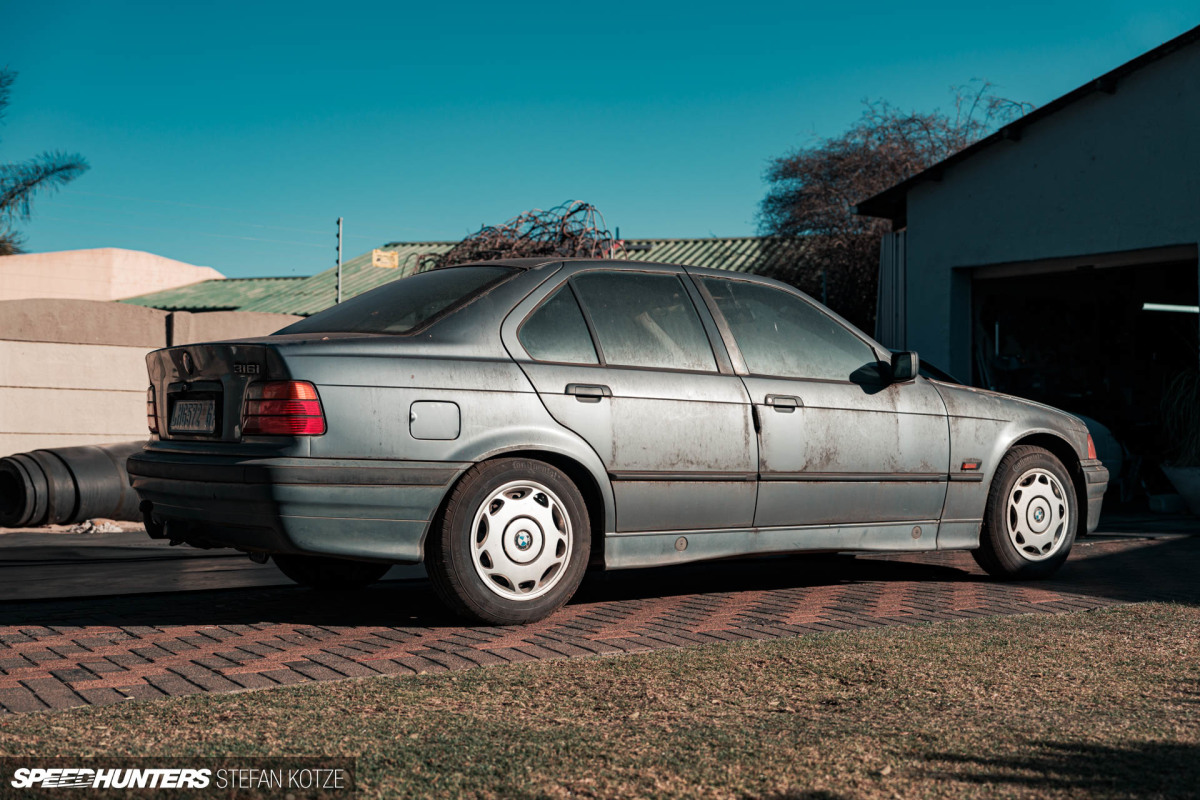 A year and a bit ago, I was browsing YouTube and came across a guy that goes by the name Alex Car Life. Alex had a BMW E36 that he'd re-powered with a Honda K20 engine (and later a K24) for track use. I was instantly in love. It just seemed like the perfect combination – a great-looking chassis that handles well, paired with a high-revving, lightweight engine that you can extract a lot of power from (both of Alex's setups were turbocharged), while being reliable at the same time. Big ideas started swirling around in my head.
As luck would have it, my parents-in-law still had the E36 316i they'd bought brand new. The car had definitely seen better days though, having been parked up outside for a long while after the engine seized. But all I saw was potential, and I couldn't stop thinking about buying it from them and building my own K24-powered BMW. Then life got super busy, and a year flew by without anything materializing.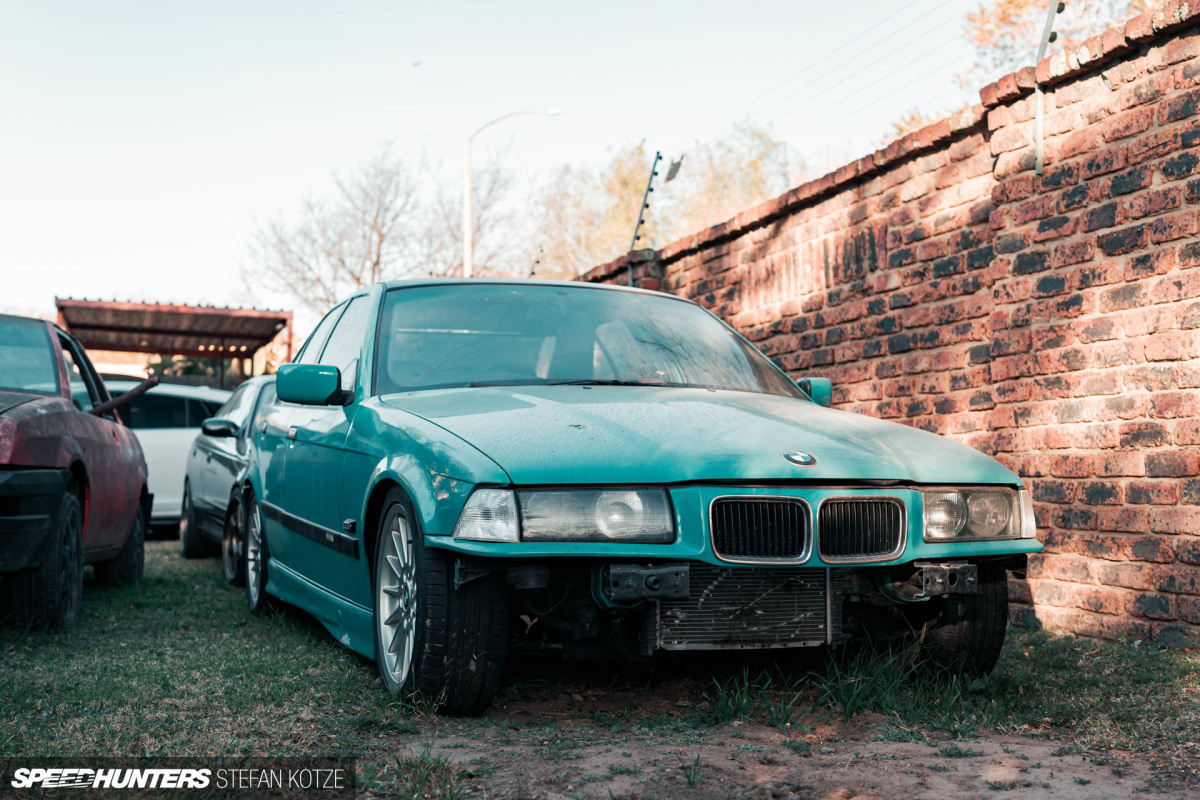 The thought never left my mind though, so when I came across a K24-powered Ice Blue 318is for sale locally on Facebook Marketplace, I knew what I had to do. Starting with an E36 that was already K-swapped would make the project so much easier than starting completely from scratch. But there was a catch…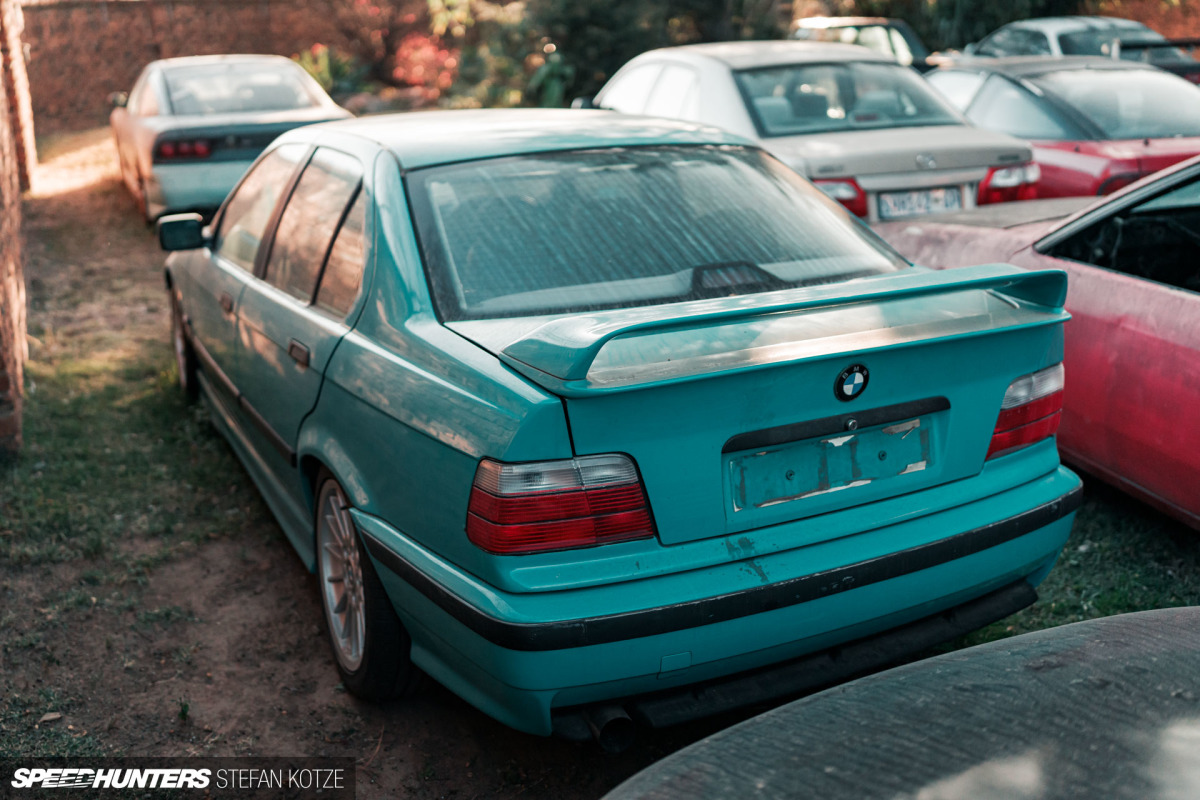 Which is why I not only bought the blue K24 car, but also my in-laws' grey one. I'll get to why in a moment.
The 316i was obviously not running because of its seized engine, and the 318is barely ran because of a bad tune. So I had both cars transported to Rapid Garage in Boksburg, where Jonathan Rudman is looking after the build for me. You might remember the Rapid Garage name from cars like the Pandem-kitted BMW with a Ferrari F136 engine and the 2JZ-swapped M Coupe. Given engine swaps are one of Jonathan's specialities, I know my project is in safe hands.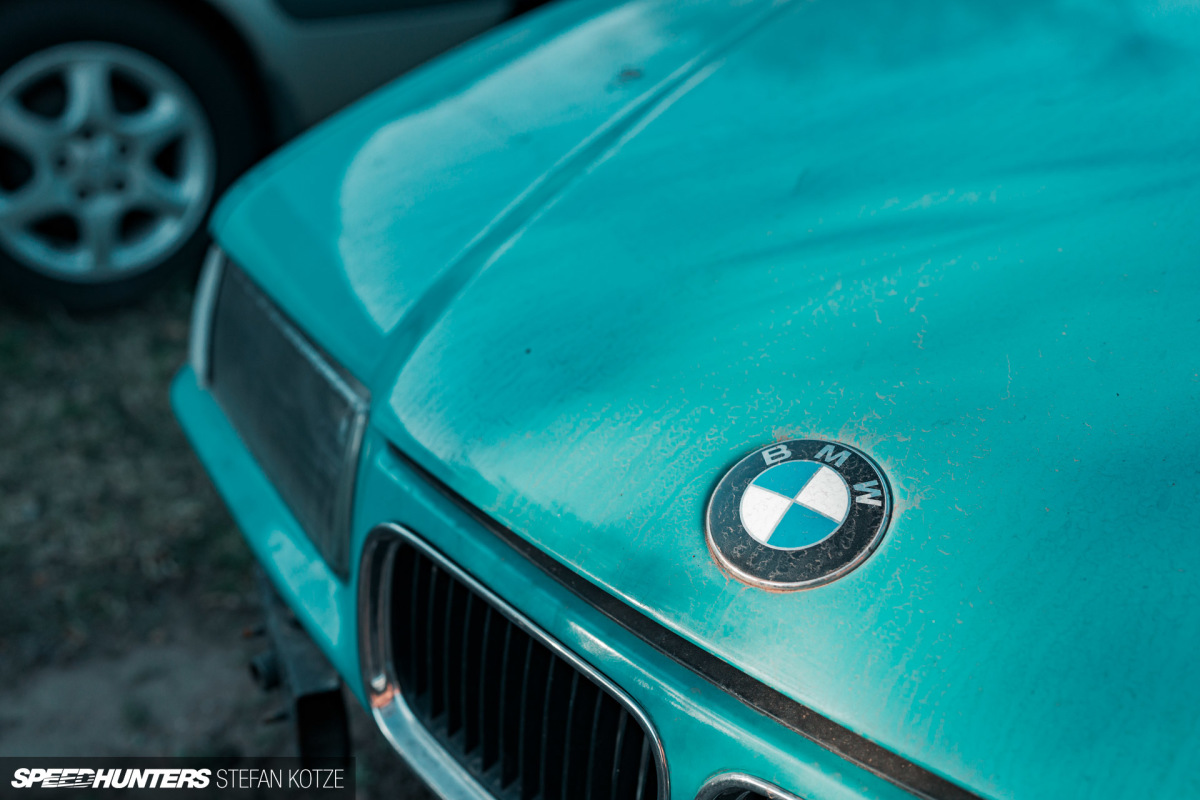 Let's take a closer look at the 318is, which on the surface looks like your typical unfinished project – rough but with plenty of potential.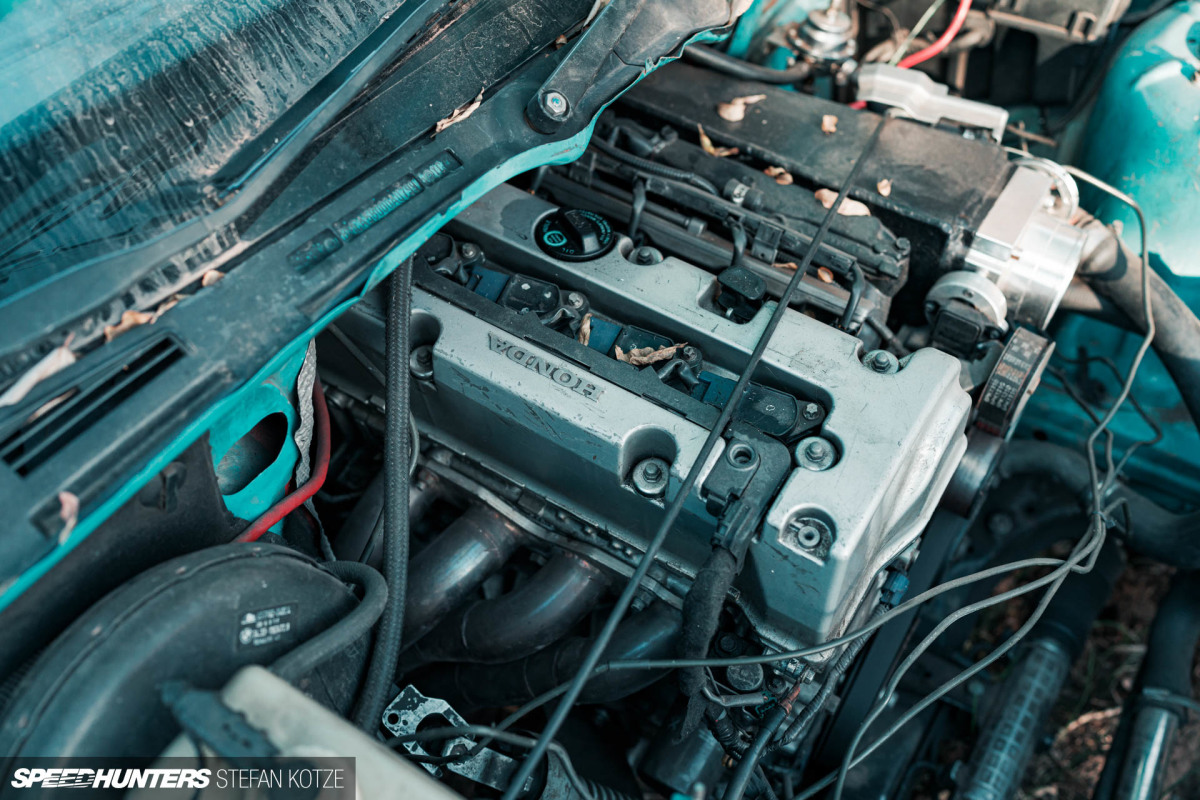 The previous owner was setting the car up for drifting, and as you can see, they mounted the K24A way back in the engine bay. The firewall was cut out to accomodate this move, which in turn necessitated the car's factory transmission tunnel to be modified too. It's a real mess, however not the worst of it. I'll show you why in the next update, but what I've already shared should give you an idea of why I've decided not to use this chassis for my build.
On the flip side, the 318is has a lot of parts I can carry over into the 316i. The Honda engine itself features a ported cylinder head with a Supertech valvetrain and reground cams. There's also a custom intake with a 90mm throttle body, Quantum fuel pump, Tomei fuel pressure regulator, and a FuelTech FT450 ECU.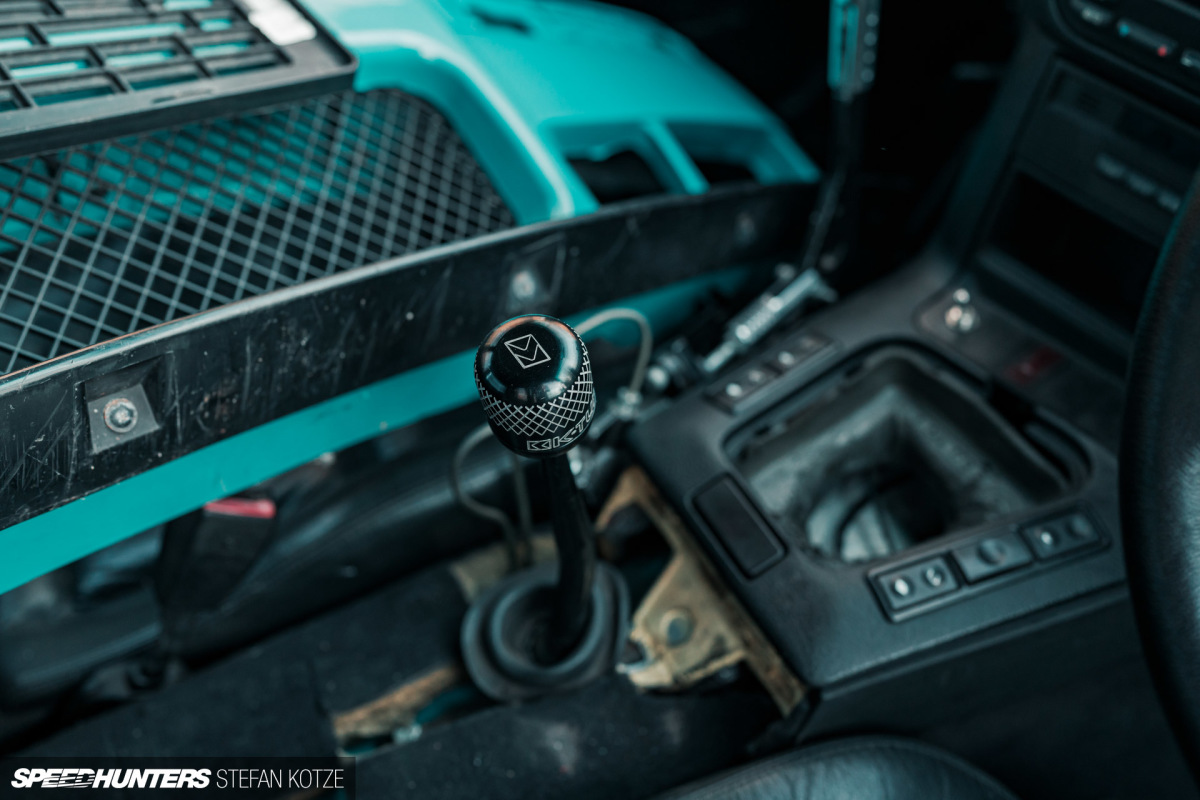 In the driveline, we've got a BMW F30 Getrag 6-speed gearbox with a button clutch that's attached to the engine with a questionable 'custom' adapter plate (more on this next time too), plus a locked differential with a 4.4 final drive. The diff will need to go.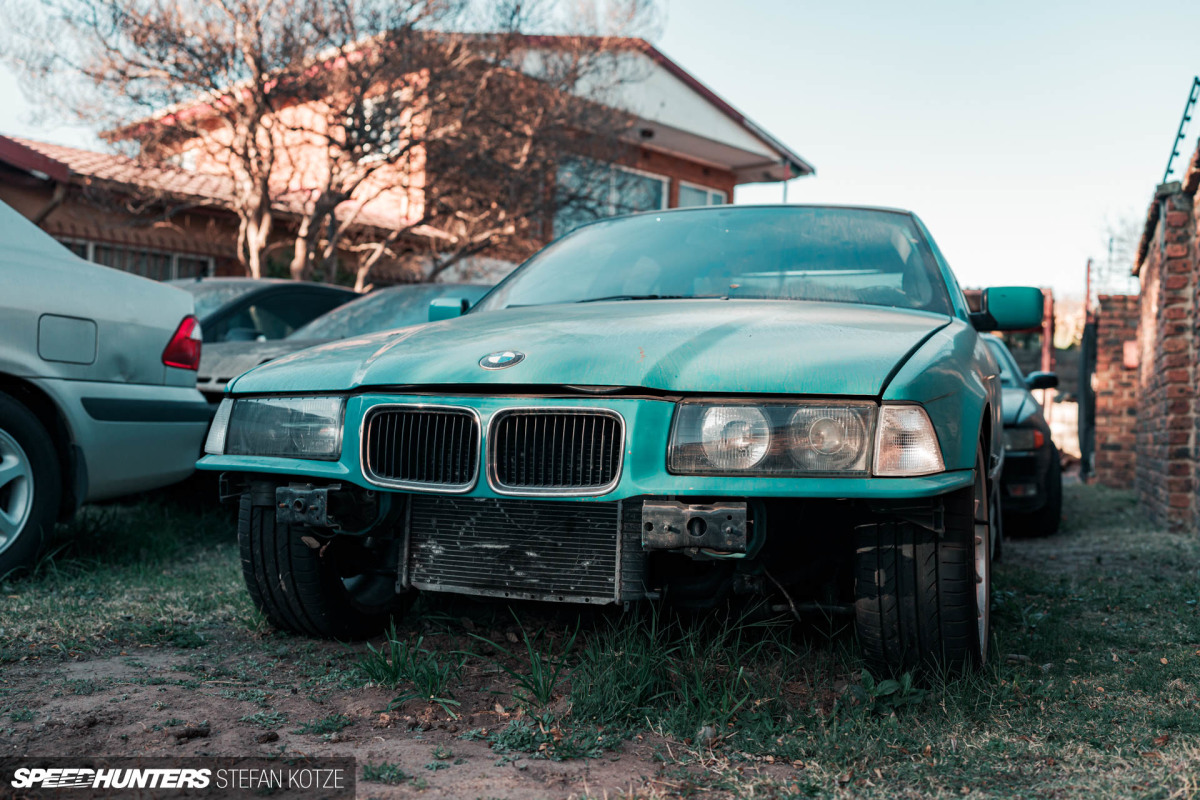 The car sits nice and low thanks to a set of FK coilovers, but whether or not I can or will use these remains to be seen. That goes for a lot of the other parts too, but I'm hopeful.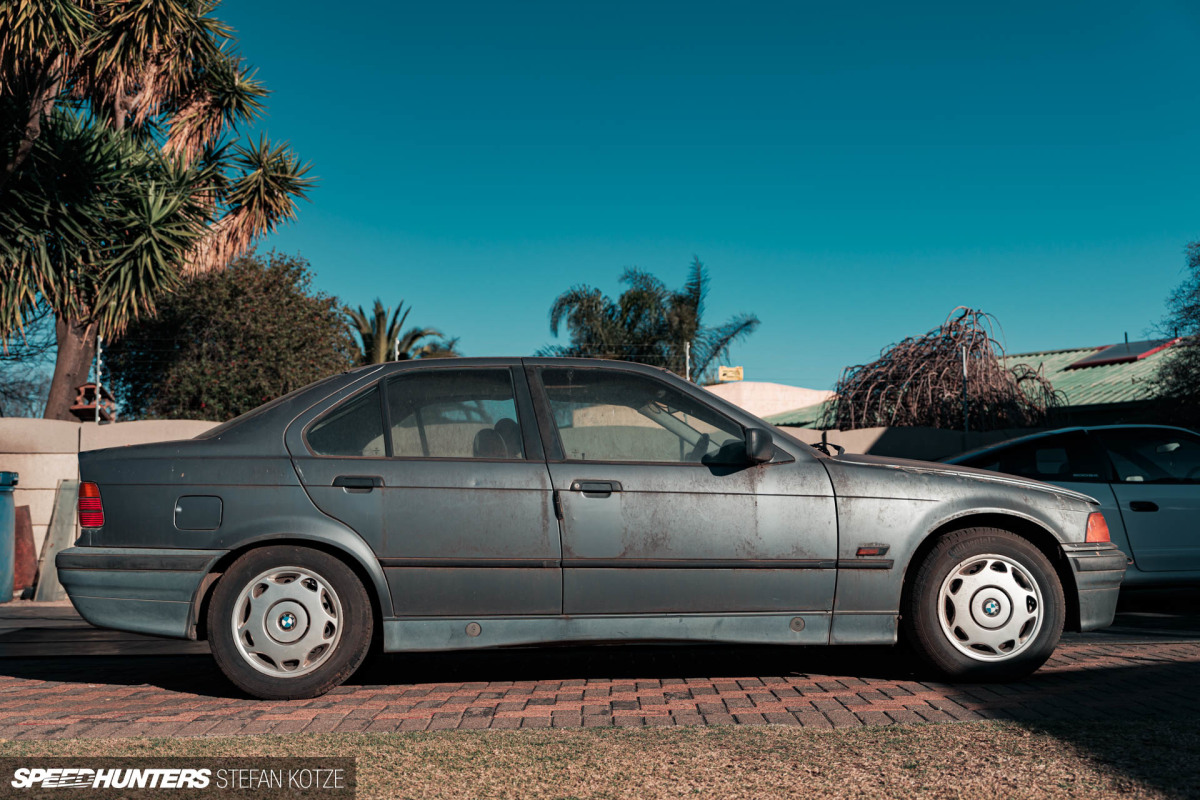 You might be thinking why I purchased the 316i chassis from my in-laws given how rough it looks. Well, let me just say that looks can be deceiving, and they definitely are in this case.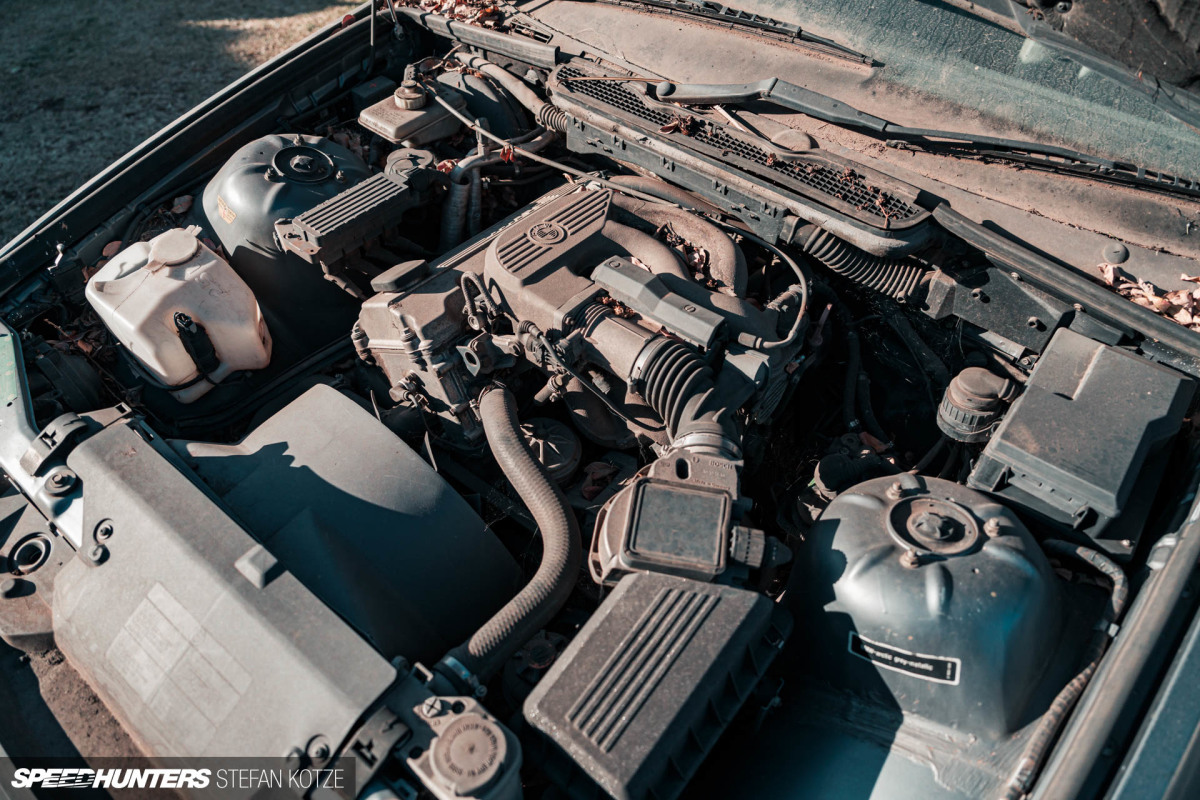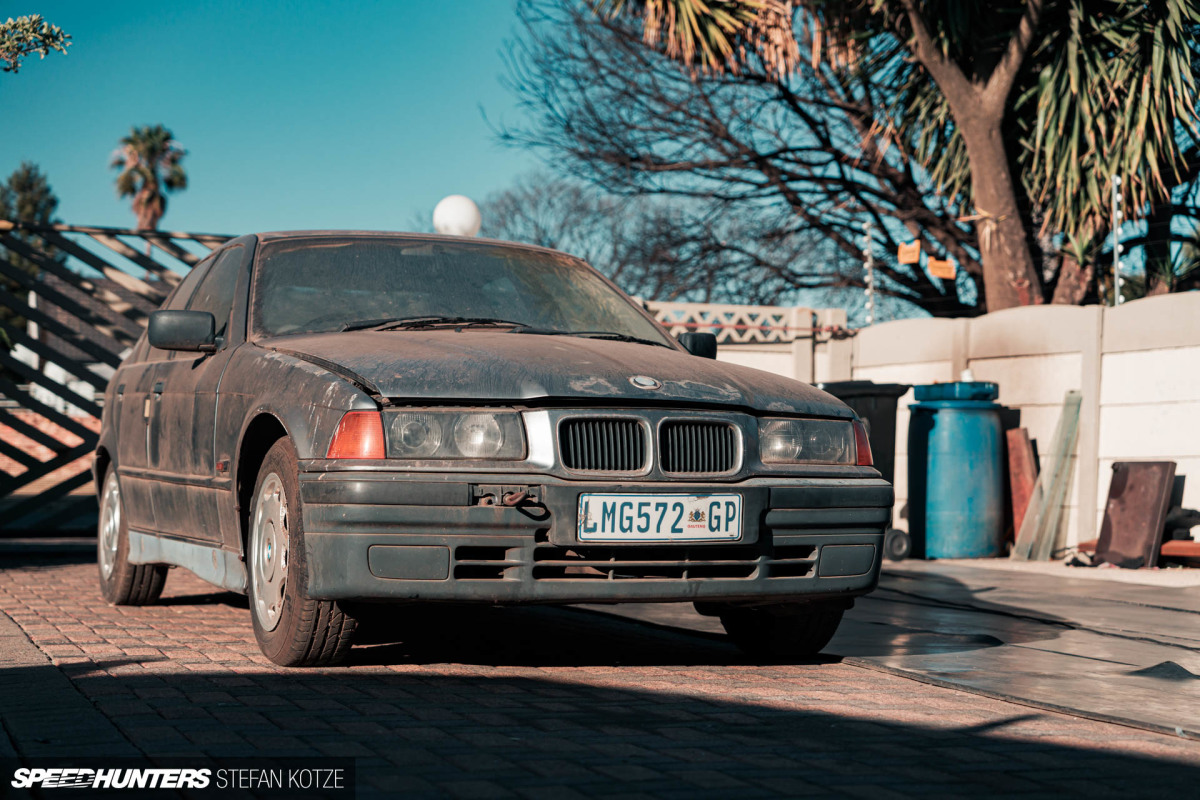 The BMW has never been involved in any fender benders, and here in Johannesburg cars just don't rust even when they're left exposed in the elements. So although the 316i's exterior looks bad, it's mainly just dust and grime; the chassis is still in great condition underneath.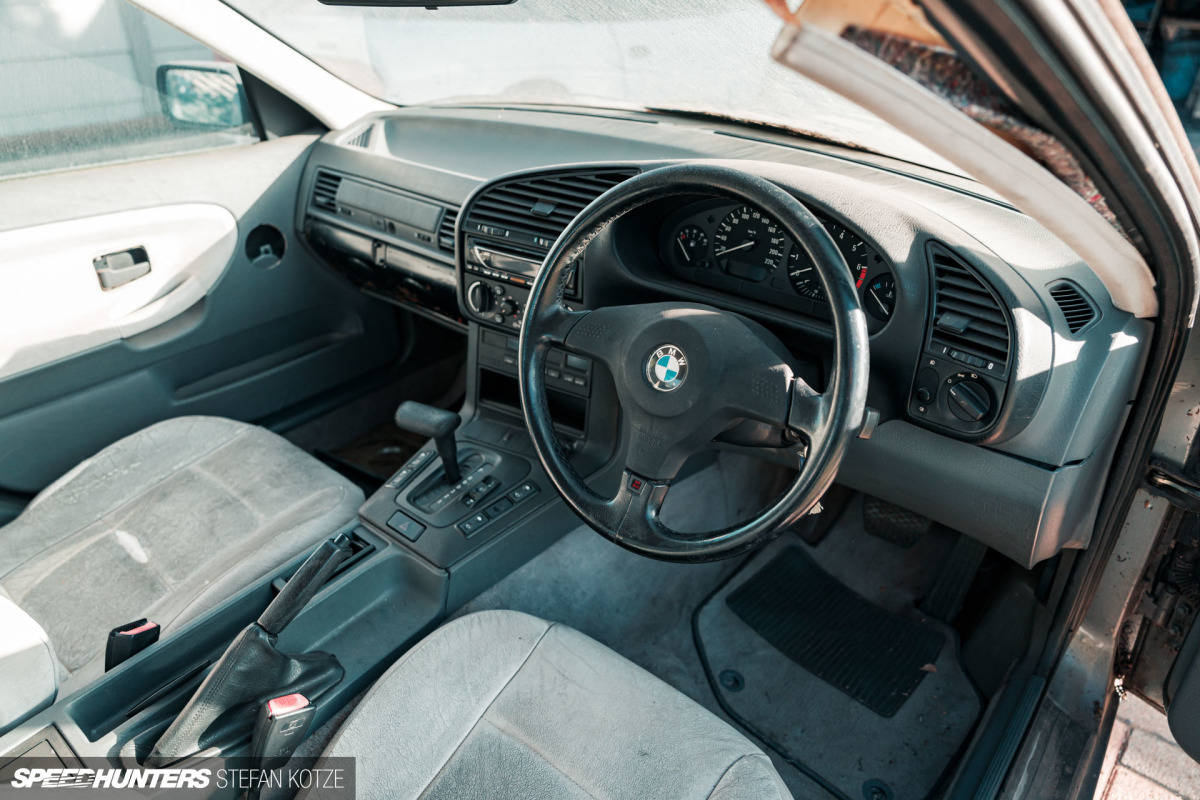 Inside, the sun has definitely taken its toll on some of the trim, but as I'll be replacing most of it, I'm not worried at all.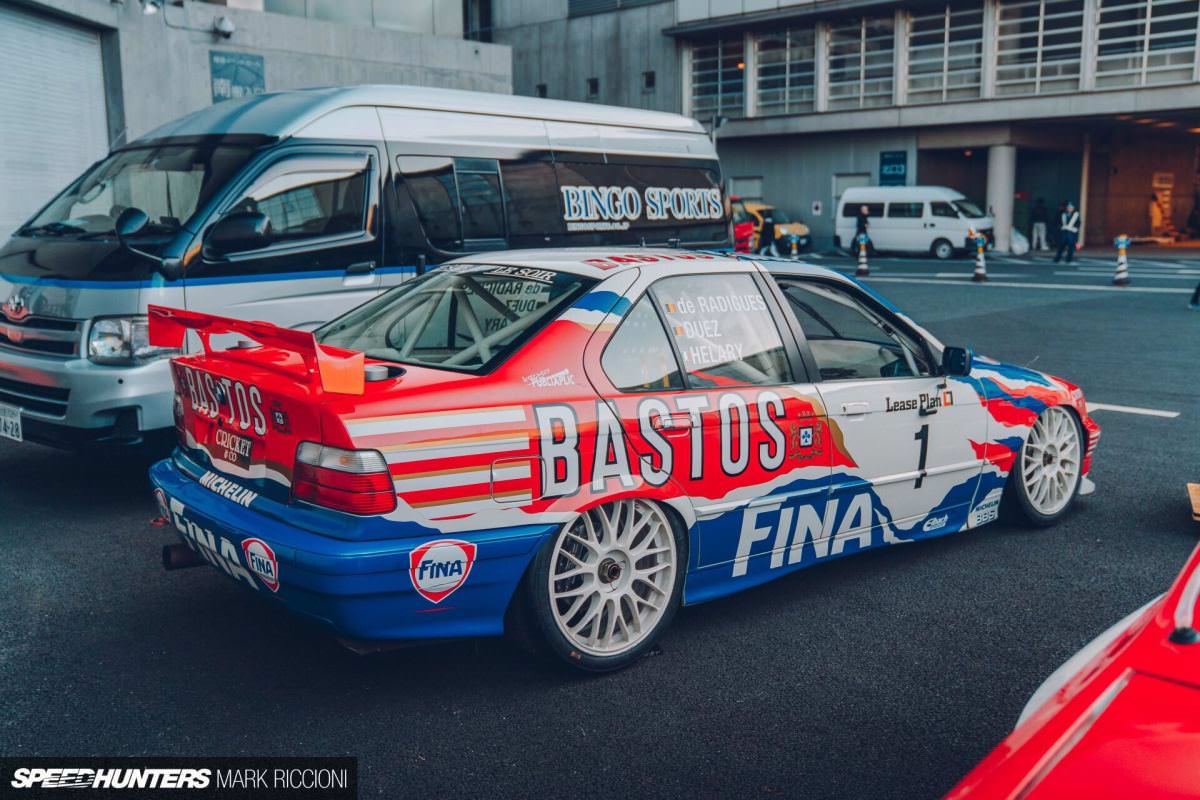 So what's the ultimate vision for Project 324K (3 Series, 2.4L K engine), aside from a being a Honda K-swapped BMW sedan? I really want to create an E36 that resembles an STW (Super Tourenwagen Cup) car, which means a race livery, large wheels, a super-low ride height, and most likely a full roll cage. It'll also have a high-revving naturally aspirated power plant under hood, just not a BMW one. I don't want to be trailering the car everywhere though, so while it will be set up for circuit use, it needs to remain road legal. Luckily for me, here in South Africa 'road legal' is a term used rather loosely.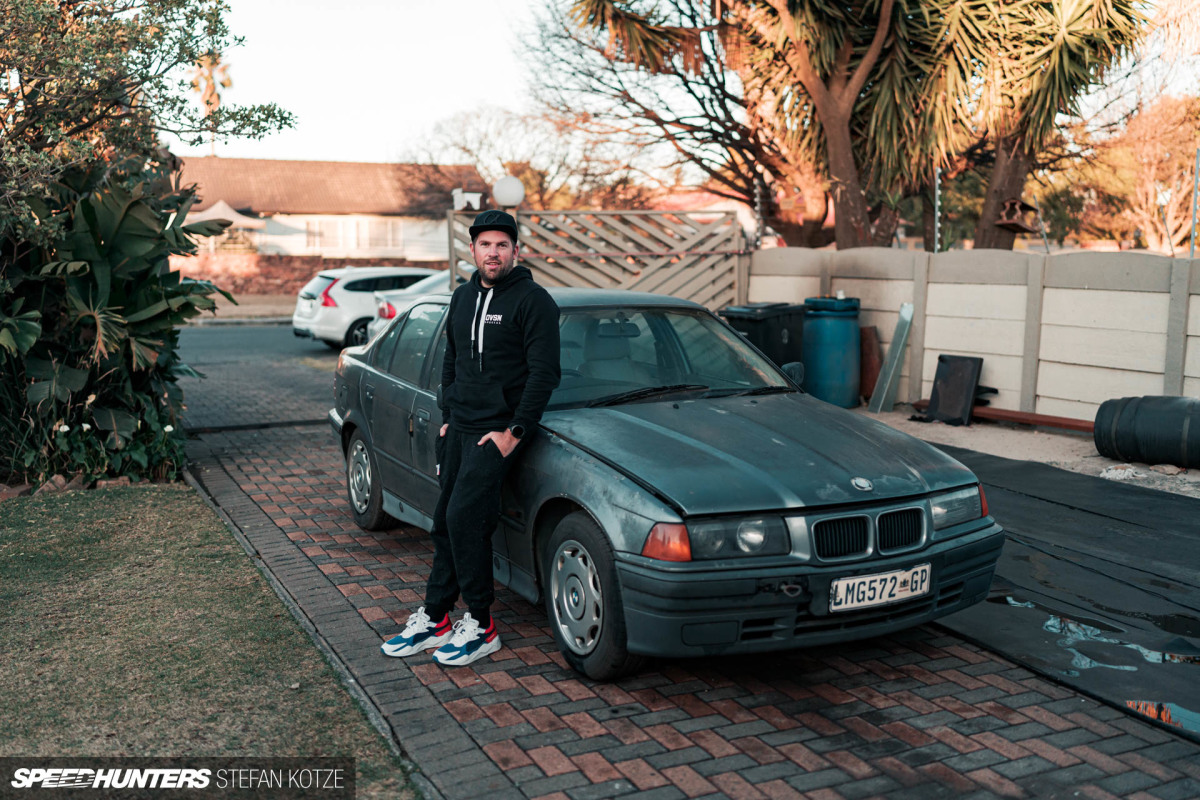 Very soon, the engines will be pulled from both cars, at which time we'll be able to see what state the K24 is in, along with the rest of the driveline and suspension in the donor E36.

I'm very excited about this project, and at the same time Project LS is also nearing completion. My Lexus LS400 is currently at Iron Lion Customs where it is undergoing final body work before full paint, which is more or less the last part of the puzzle for that car.

Stay tuned for updates on both builds!

Stefan Kotzé
Instagram: stefankotzemedia
info@stefankotze.com
www.stefankotzemedia.com







Credit : Source Post