I met Harold Njdr, the owner of this 2015 R35 Nissan GT-R, through a mutual friend named Adam, who, in my opinion owns the best-looking Evo X out on the East Coast. Adam reached out to me because Harold had just finished his GT-R and was looking for a photographer to shoot it. I'm glad he did too, because this is the best R35 build I've ever seen.
Everything about the car flows so well together. It's as if the parts selected were made for one another, yet they were individually chosen by Harold simply to achieve the look he was going for. At the same time, functionality was high on the priority list – the R35 was destined to be driven, regularly.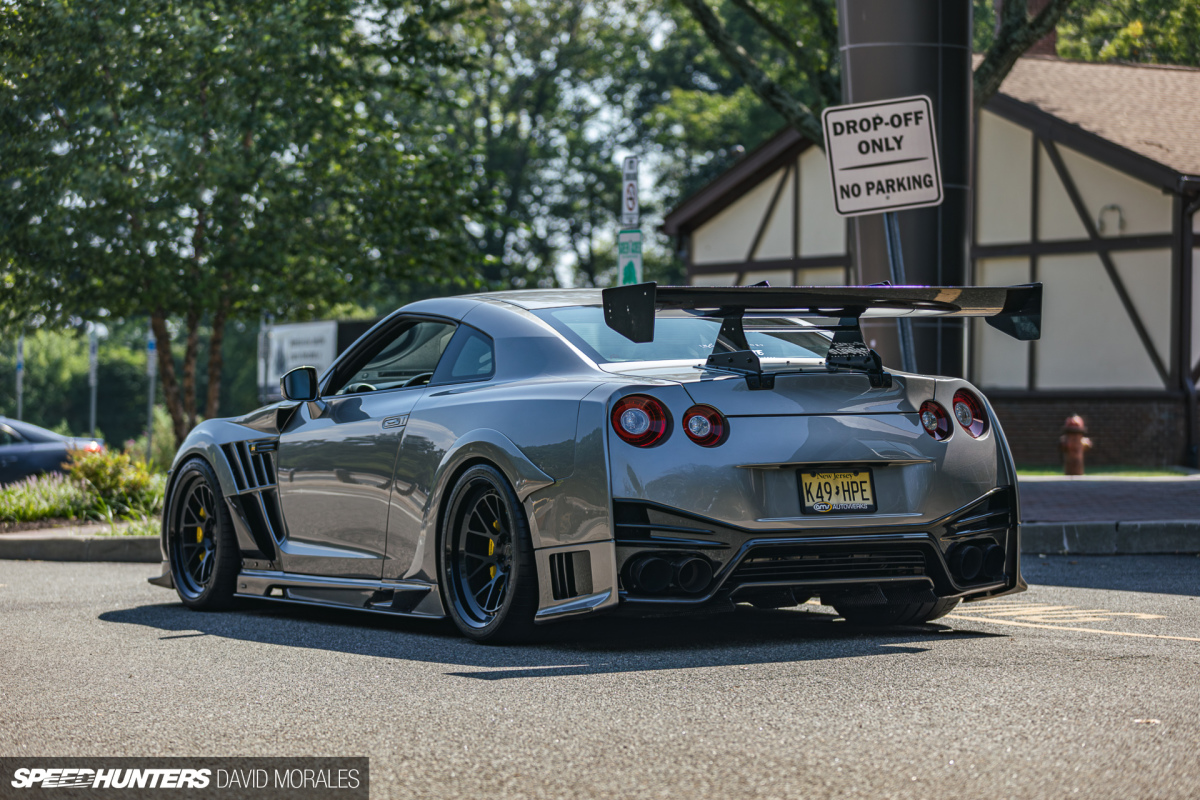 Harold did not hold back, and told me he chose the parts as if he was modifying a GT-R in a video game. But Harold also mentioned that he didn't want his car to look like the majority of other tuner-style R35s out there, which are typically wide-bodied and air-bagged. Working with AMS Autowerks in Linden, New Jersey, the vision quickly came to life.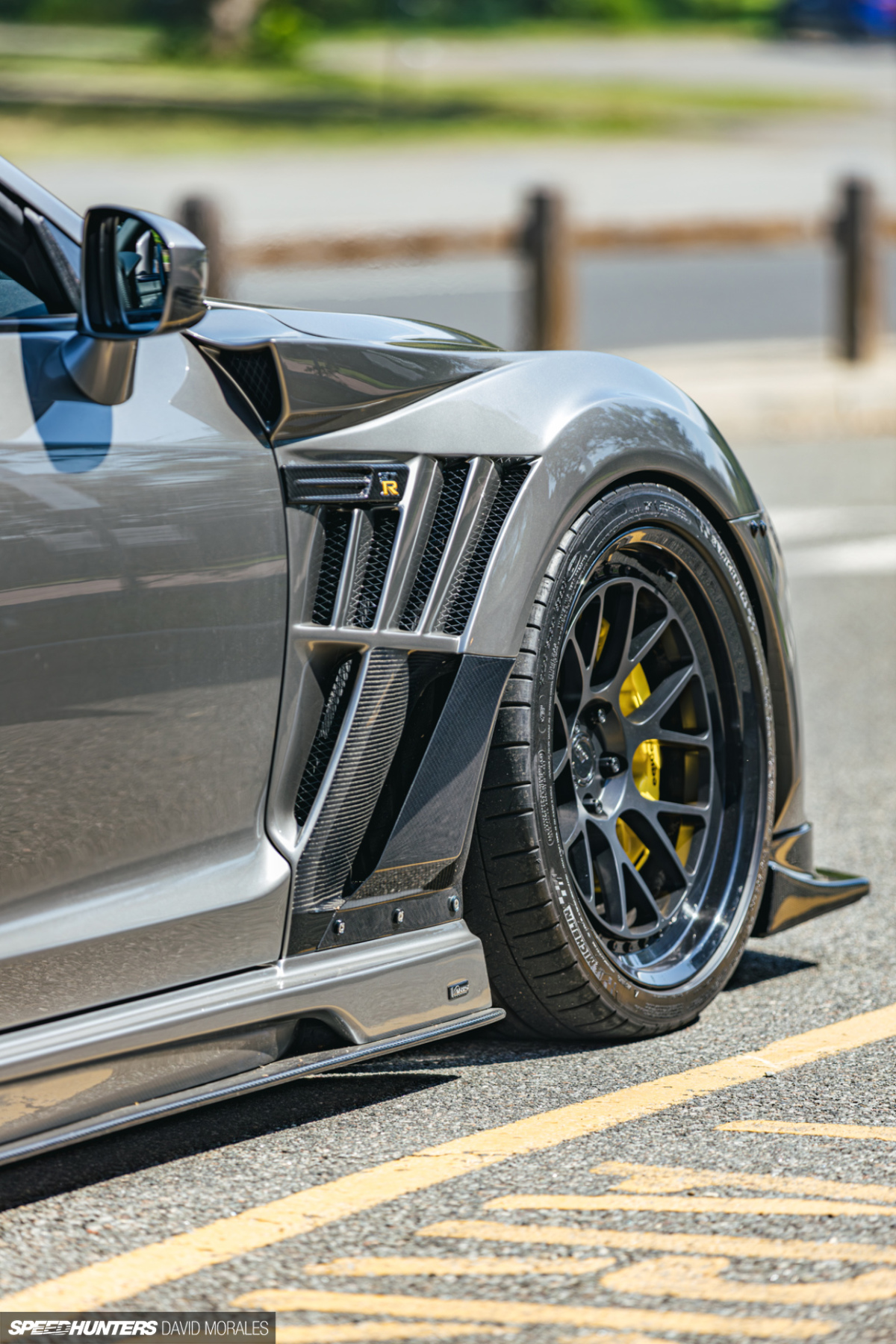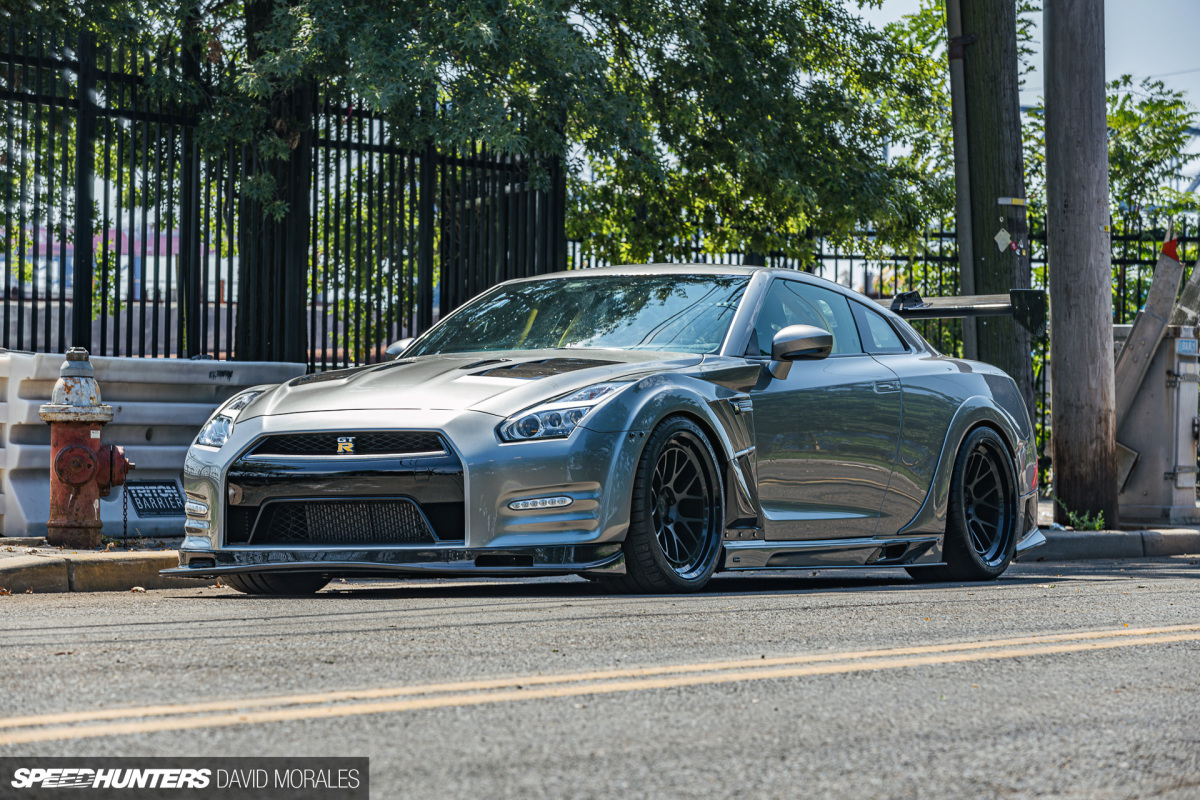 At the front of the car, Harold liked the factory GT-R bumper so much that he left it in place and built everything else around it. However, in order for it to visually work with Varis Kamikaze-R Circuit Version fenders, which added extra width and a whole lot of aggression, AMS modified both sides of the bumper to continue the arch profile. The result is seamless.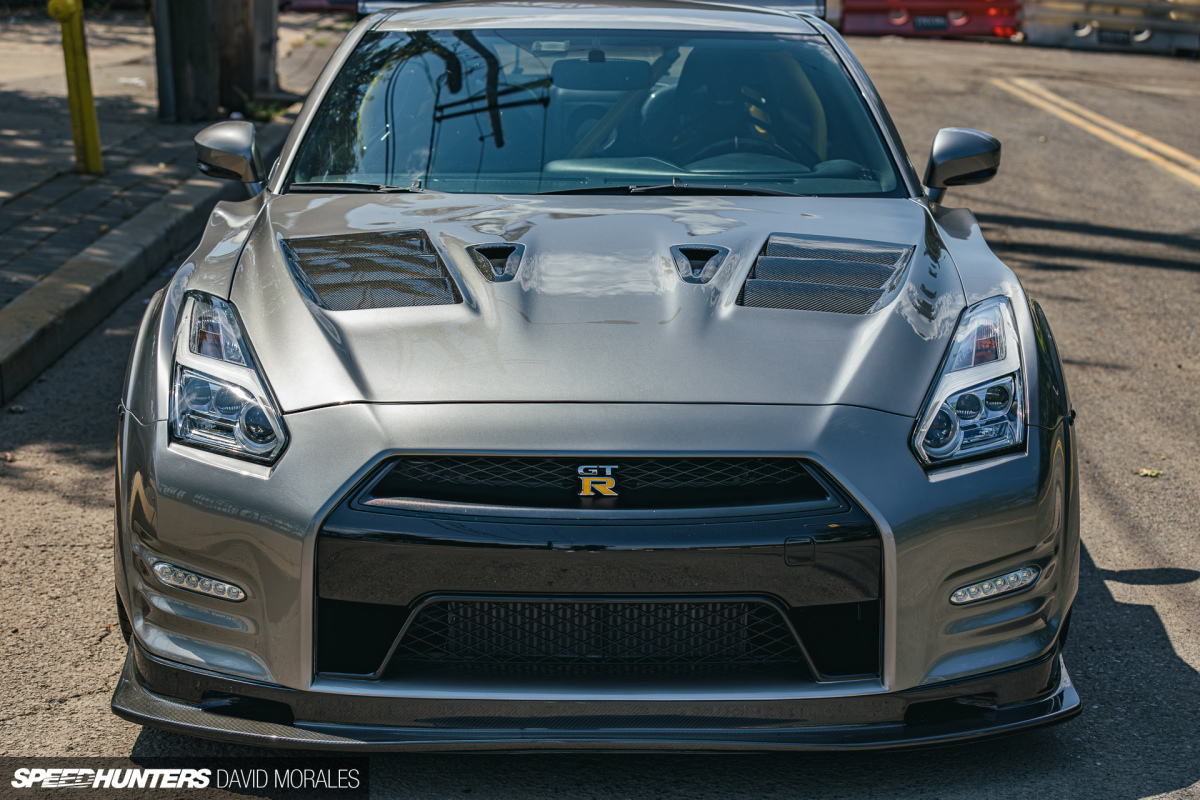 The hood came from Top Secret, while the side skirts, under-boards and side louvers are once again from the Varis catalog.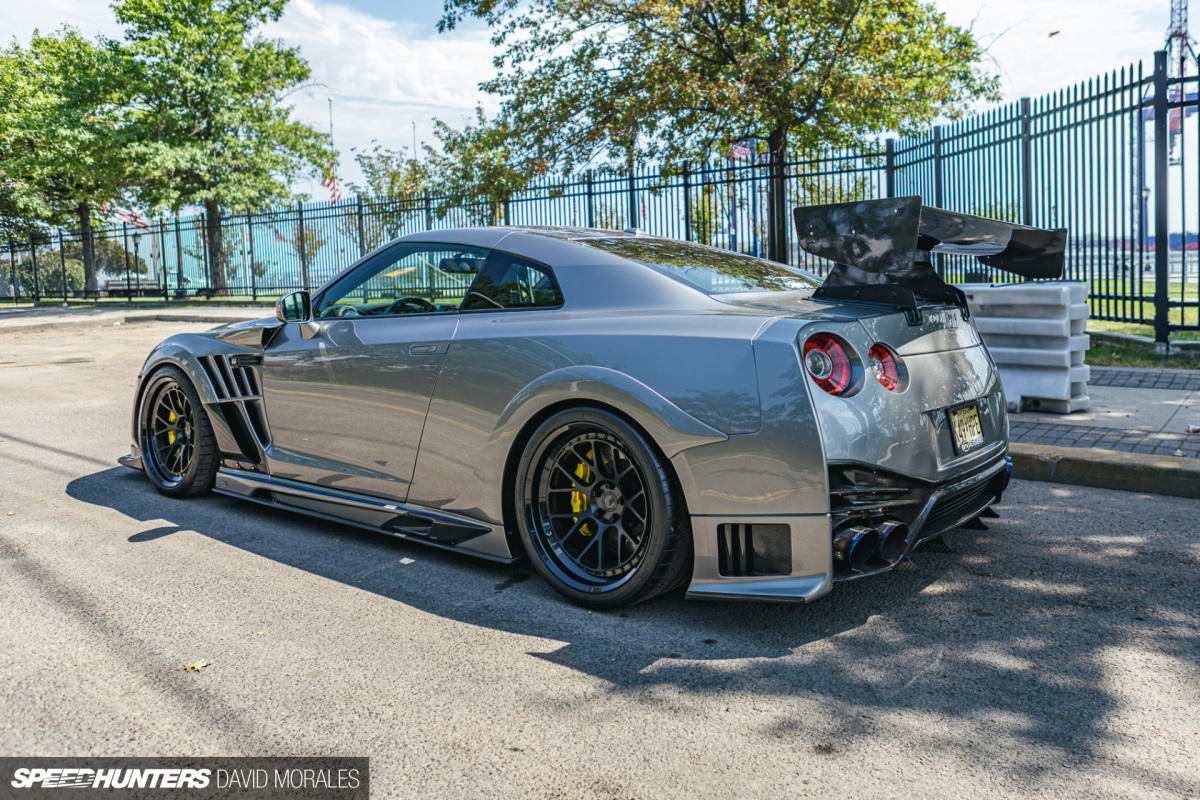 At the rear, matching Varis Kamikaze-R Circuit Version over-fenders are used, as is a carbon fiber N-Tune Spec N bumper with integrated diffuser. Tying all these genuine parts together is a Varis swan neck GT wing – in carbon, of course.
Wheels can make or break a look, but there's no questioning Harold's choice of custom 3-piece BC Forged LE72s in a 20-inch fitment. The black wheels contrast nicely against the BMW Donnington Grey laid down on the R35's bodywork at AMS Autowerks.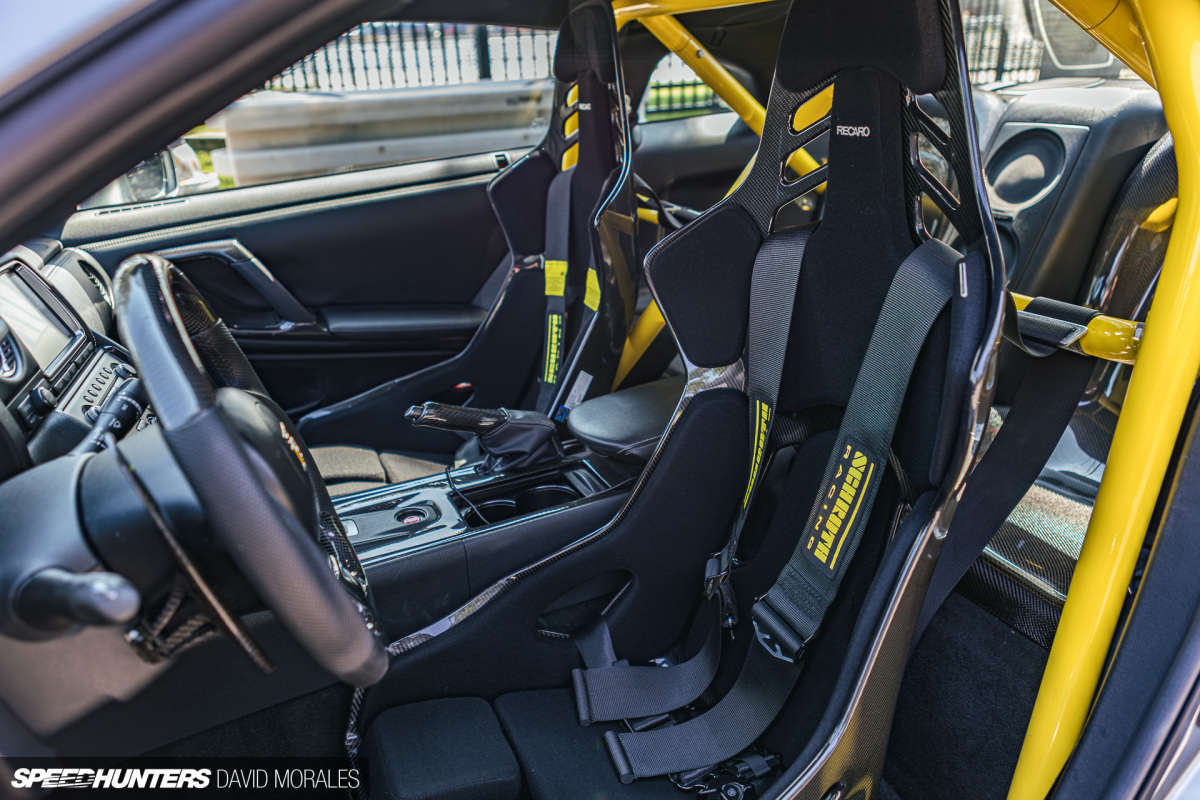 When it came to the GT-R's interior, Harold wanted to keep it simple, but make a number of special upgrades. This starts with a pair of carbon fiber-shelled Recaro Podium seats fitted with SCHROTH Racing harnesses.
Those harnesses are attached to a yellow half cage, its bright color breaking up the otherwise grey palette and tying into custom steering wheel detailing, and also the Brembo brake calipers and GT-R badge work on the outside of the car.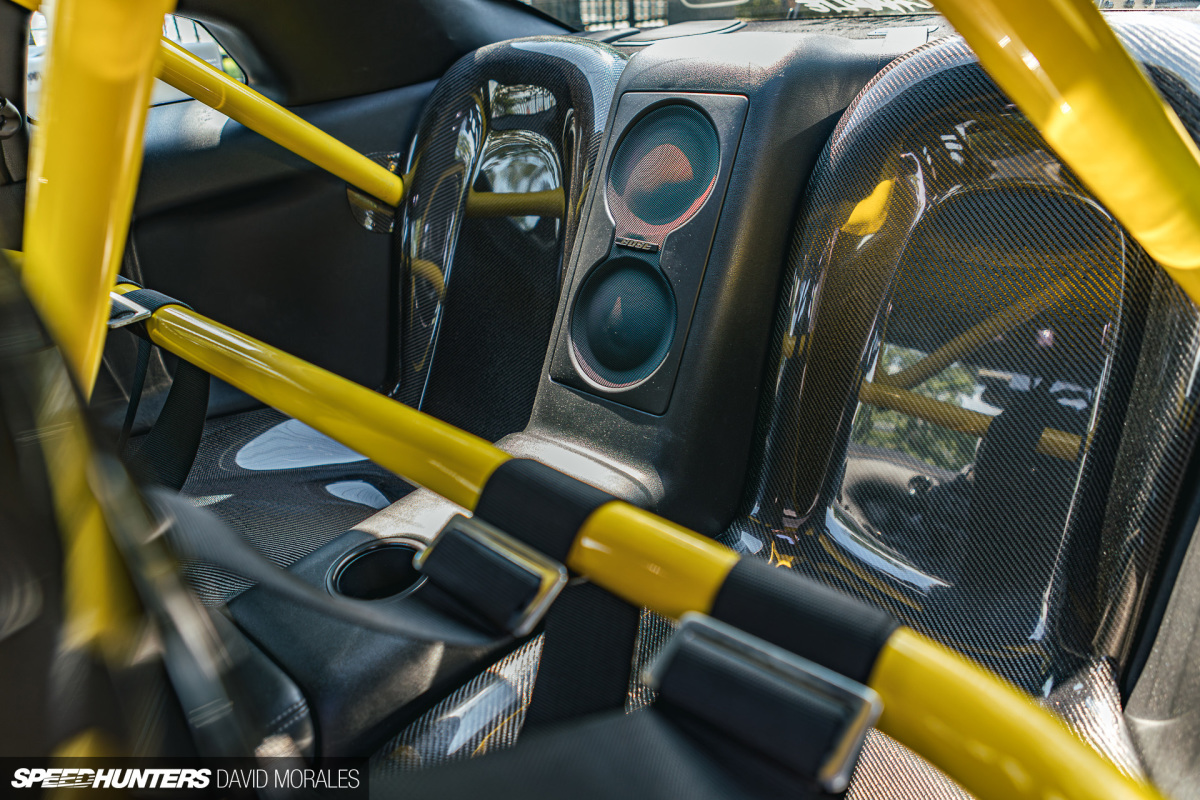 Everyone knows that no one fits into the rear of an R35 GT-R, and with the cage severely limiting the back seats' use, Harold simply replaced them with carbon fiber delete panels.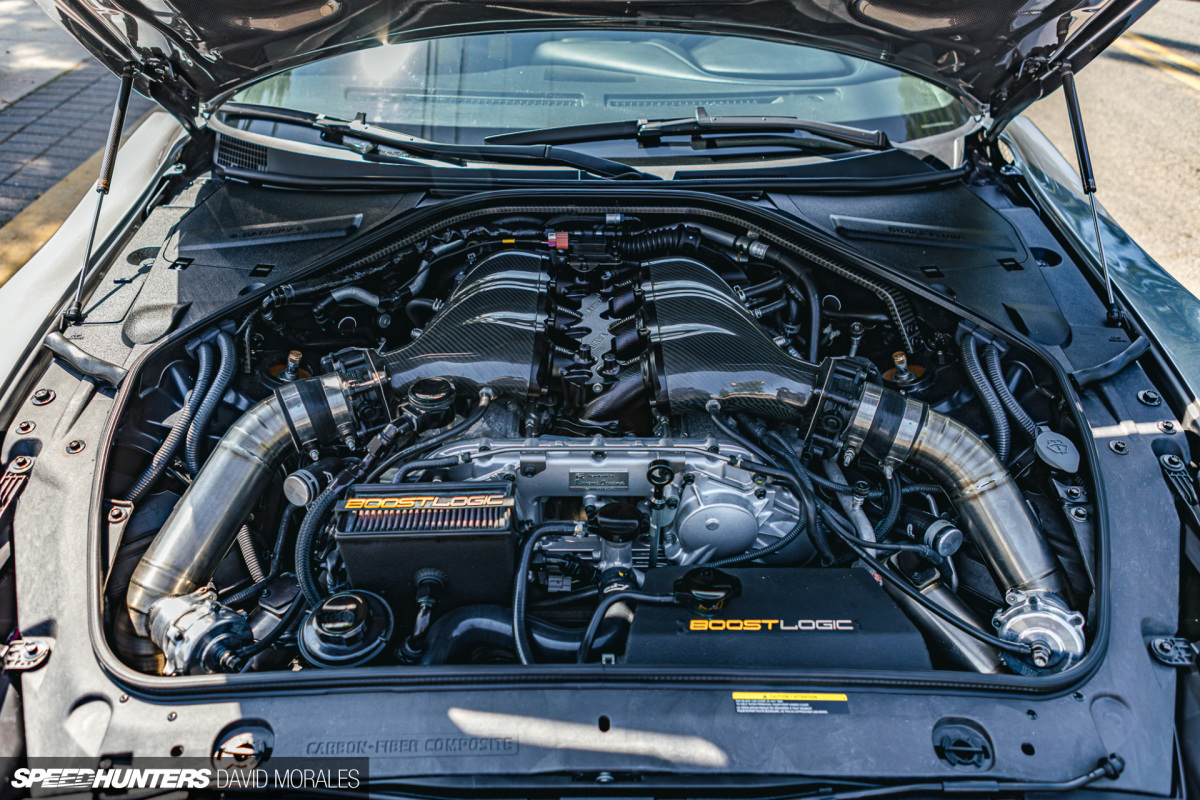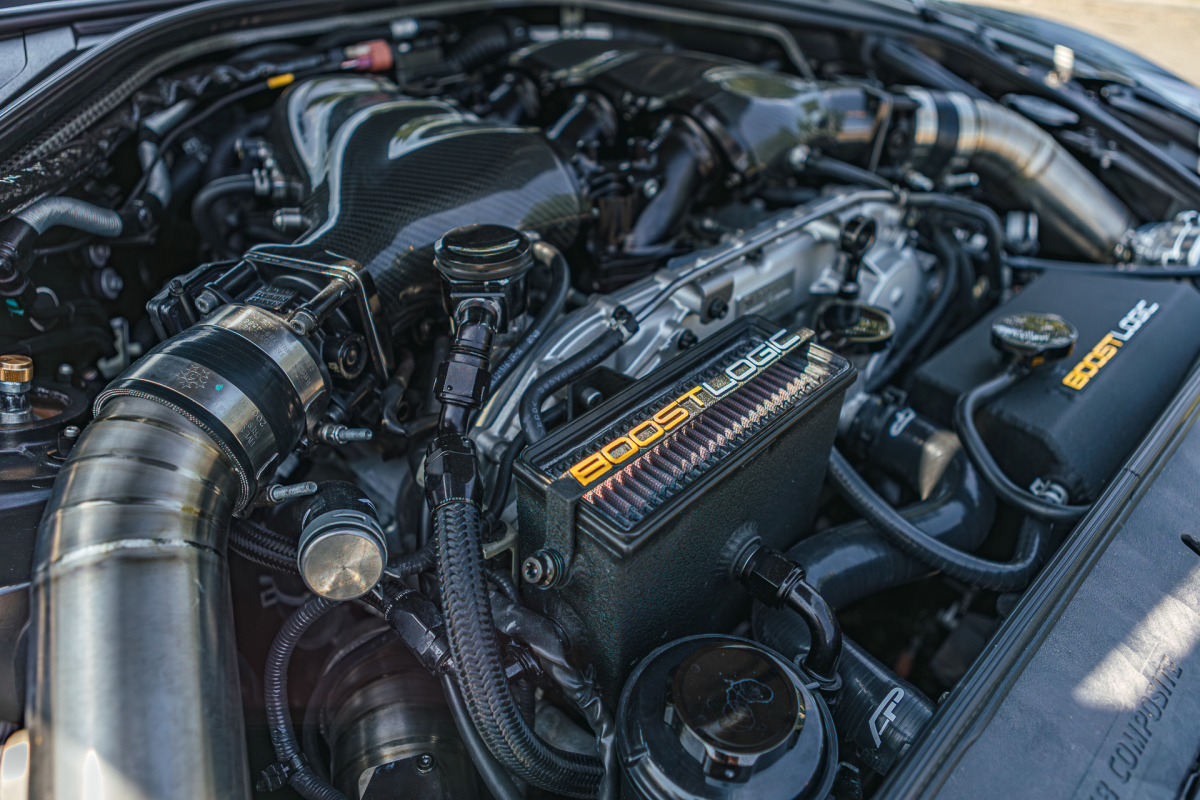 I'm sure you'll agree that Harold's GT-R looks amazing, but of course the story doesn't end with just aesthetics. Thanks to a bunch of AMS Performance upgrades – including that stunning carbon fiber Alpha intake manifold – the GT-R's VR38DETT engine is now putting down 700whp and over 630wtq. Thanks to a Boost Logic 4-inch titanium exhaust system, it sounds every bit as tough.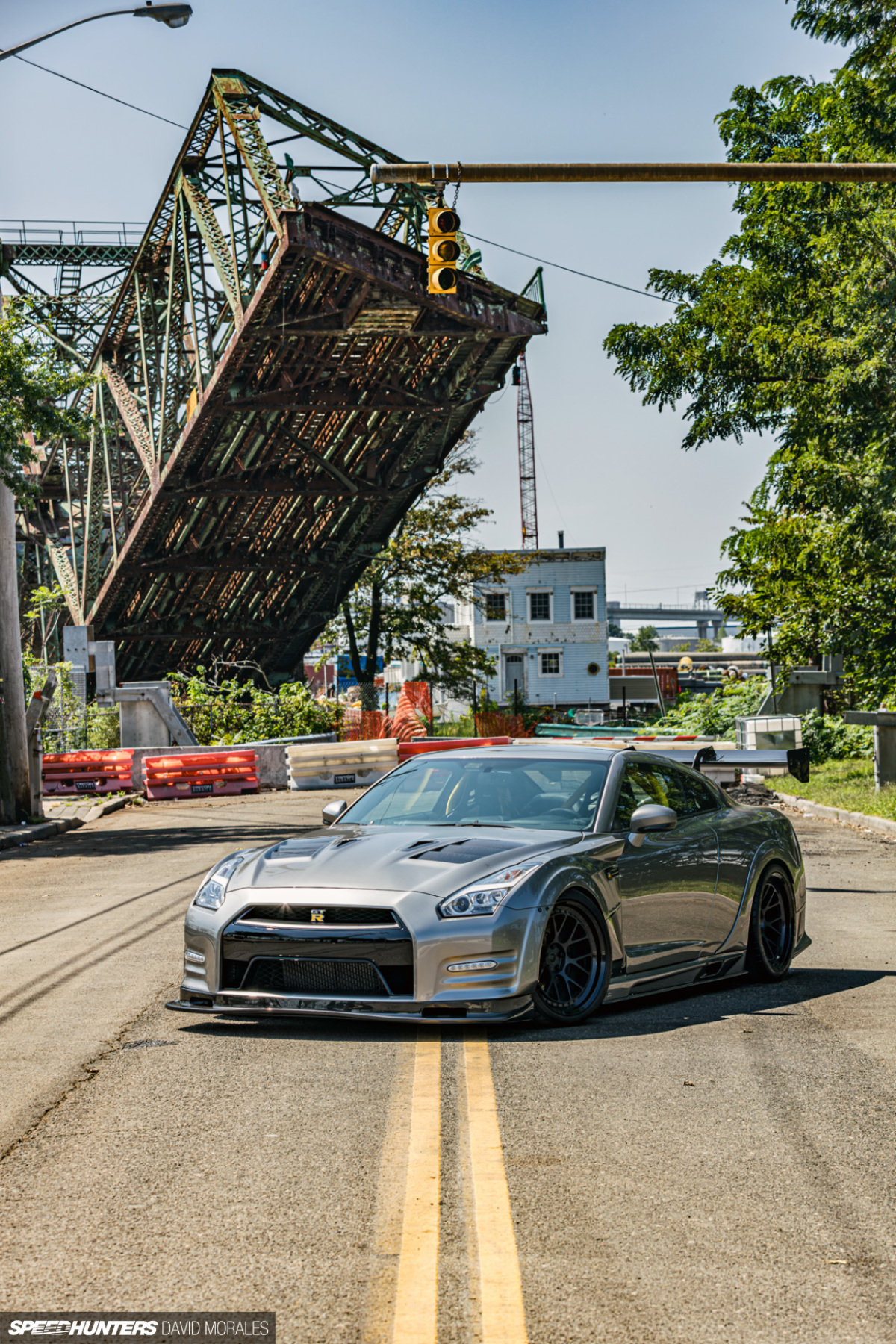 When Harold set out to build up his R35 with AMS Autowerks, he did so knowing it wouldn't be a quick, easy or cheap process. He was happy to invest in the car though; it's Harold's dream build and one he's adamant that he'll never part with. It also holds a special place in Harold's heart, as his late brother Charlie, who was also big into cars, never got to see it finished. For that reason, GOR35ILLA is dedicated to him.

David Morales
Instagram: deadshutternyc

IAMTHESPEEDHUNTER related stories on Speedhunters

How To join the IATS program: We have always welcomed readers to contact us with examples of their work and believe that the best Speedhunter is always the person closest to the culture itself, right there on the street or local parking lot. If you think you have what it takes and would like to share your work with us then you should apply to become part of the IAMTHESPEEDHUNTER program. Read how to get involved here.







Credit : Source Post