I love it when people do things out of the ordinary. It's something both myself and Alex Tidström, the owner of this outrageous 1996 Nissan Silvia, have in common.
Another thing we have in common is our love for JDM cars. Much like myself, Alex grew up with Japanese cars in the family. His dad owned a 1985 FB Mazda RX-7 that the pair worked on, and at the age of six Alex drove the car with his father sitting beside him in the passenger seat. A passion for cars was quickly fueled, and as an adult Alex now not only owns this S14, but a modified FD3S Mazda RX-7 too.
It's easy to stand out on the streets of Stockholm, Sweden in an RX-7 as there just aren't many of them here, but the S14 is a little different. Alex really had to think outside the box to create something unique, and I'm sure you'll agree that he achieved that.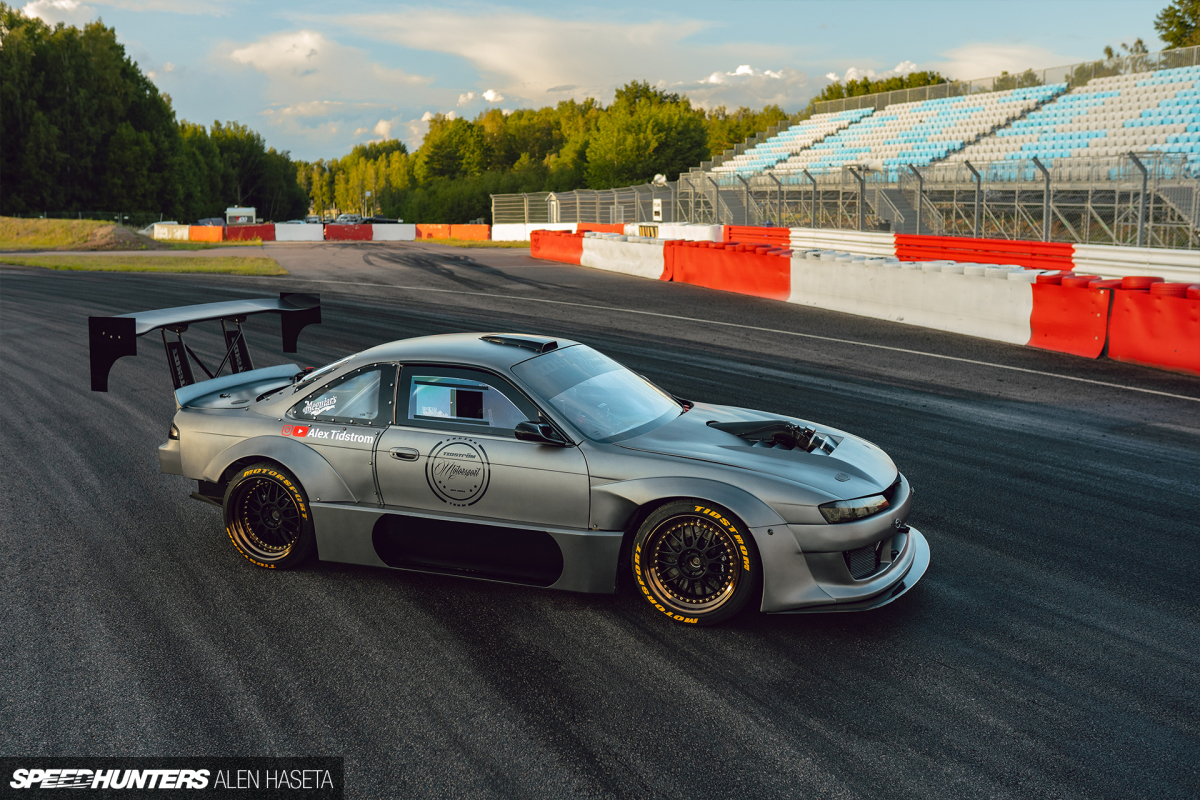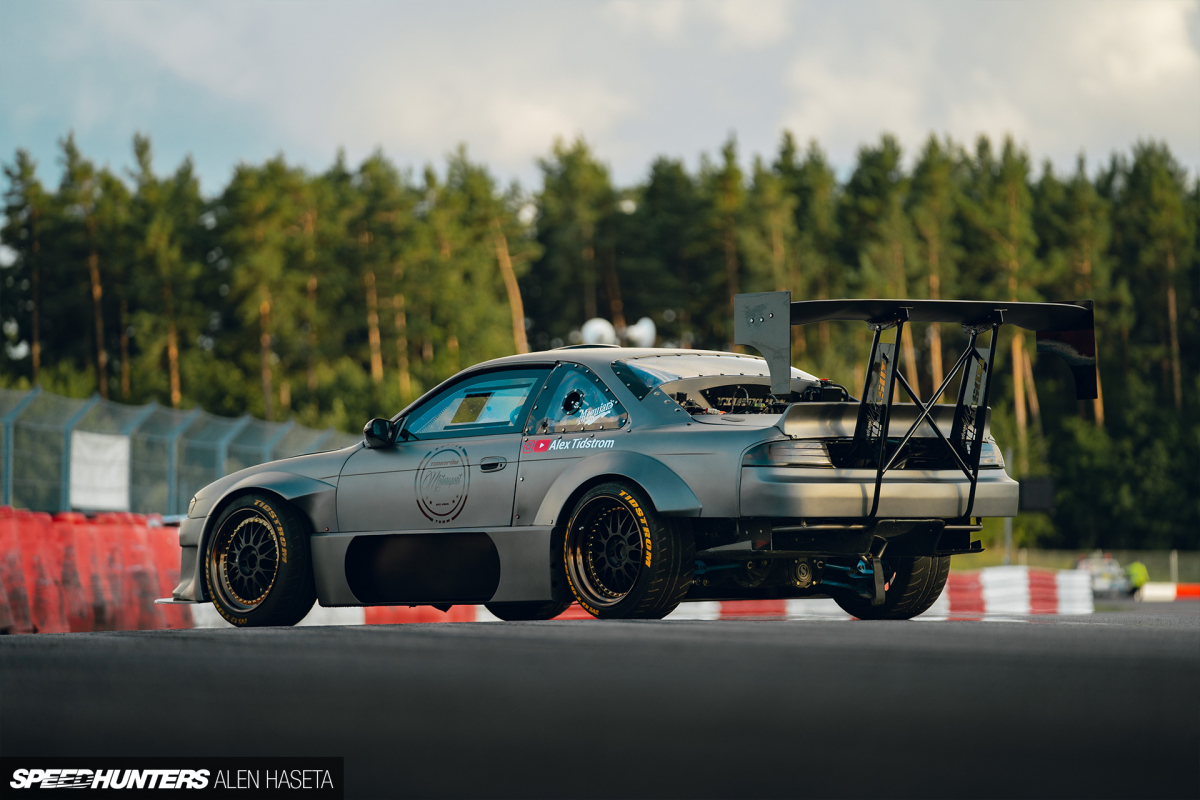 Let's address the most obvious aspect of the Silvia first – its wild exterior. In order for Alex to achieve the vision he was going for a lot of custom work was required, and the end result is an S14 that looks menacing from every angle. The front and rear fiberglass fenders were custom made, not only to accommodate the wheel and tyre package, but also the large aluminium side skirts boxes. The thickness of the skirts required the doors to be cut in half in order to fit them.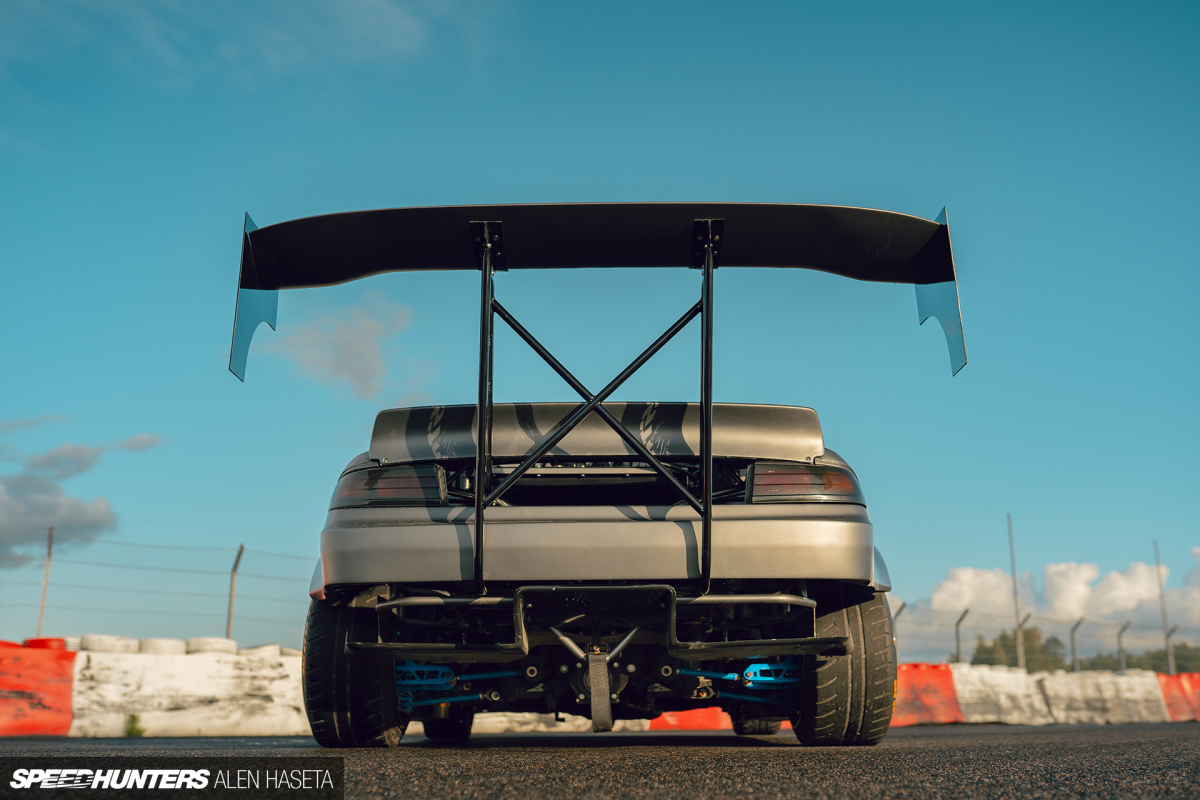 It's impossible to miss the massive 1,900mm-wide and 1,400mm tall rear wing, which is another custom piece that Alex fabricated. The wing stays were laser-cut and even include Alex's Tidström Motorsport logo. Down below, the rear bumper has been cut in half, exposing the differential and suspension work that's gone into the S14's underside. We'll get to that in a second.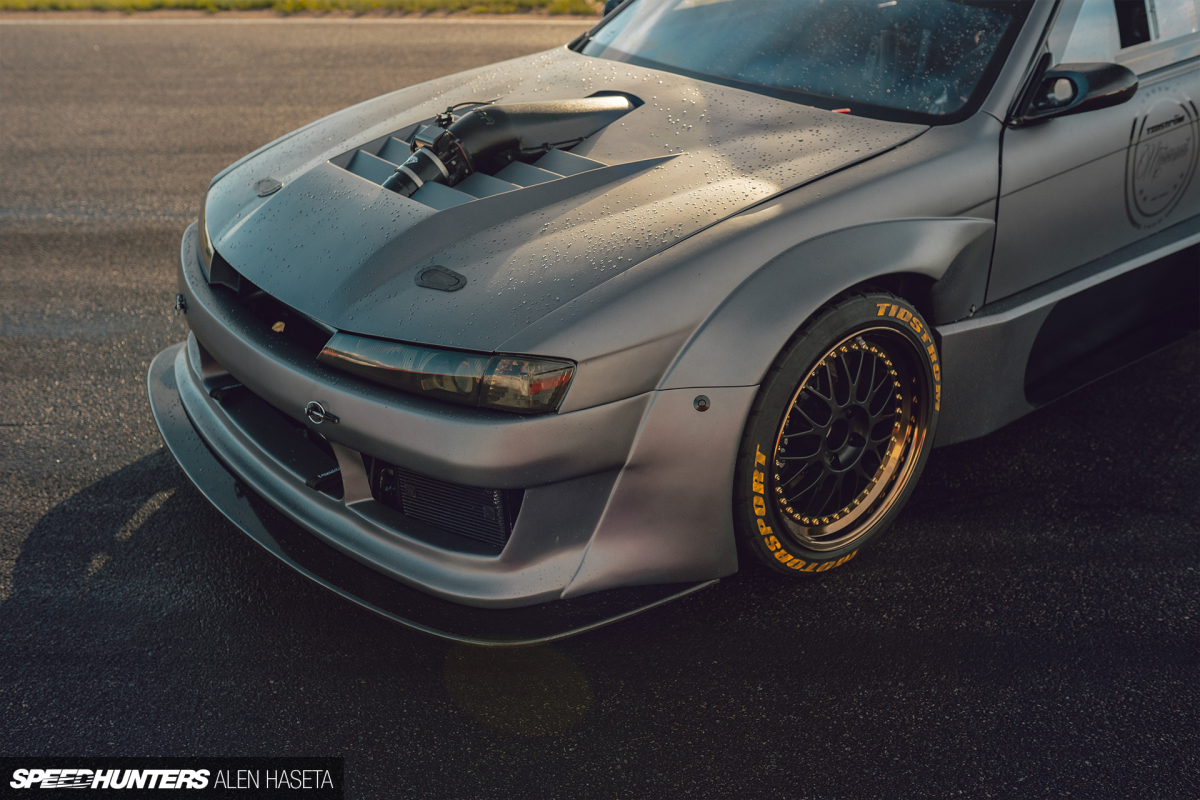 Alex isn't only inspired by the Japanese tuner car scene; the US scene has had an impact on him too. It all becomes obvious when you lift the hood. In fact, you don't even need to do that, as the intake is on show all of the time.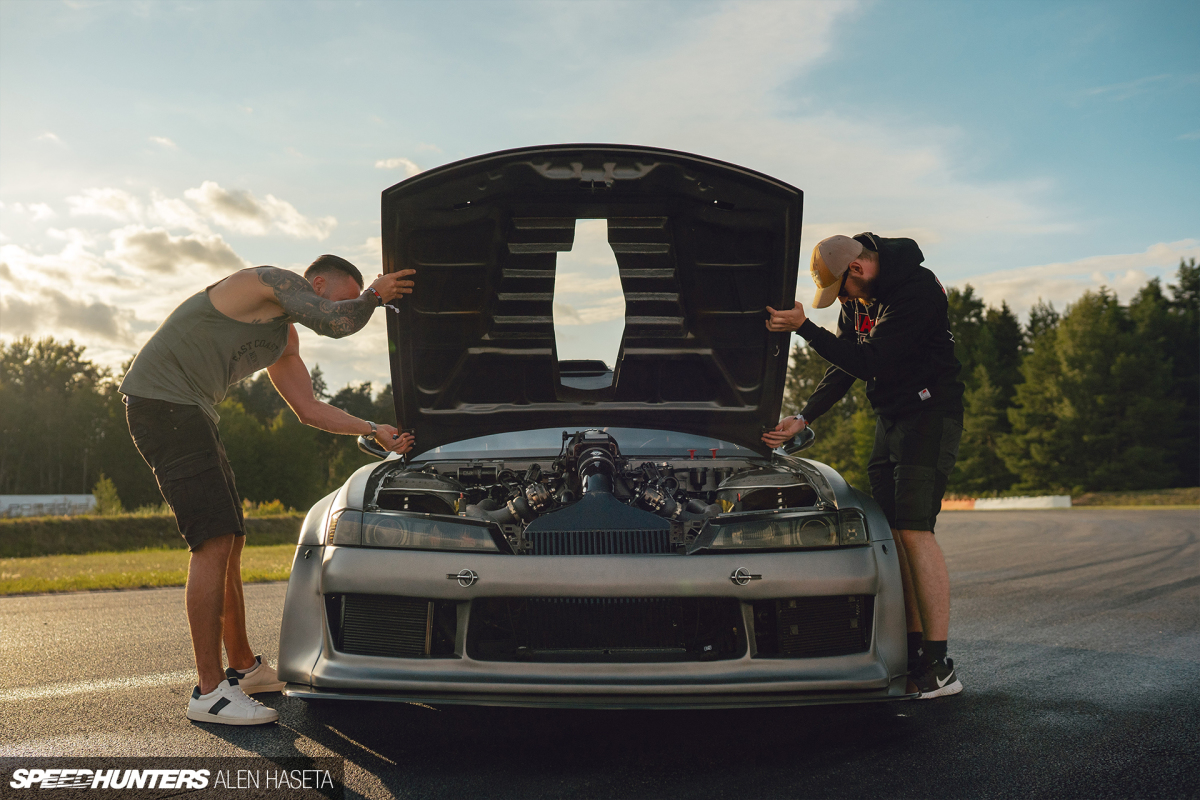 If you guessed LS, you'd be right. The modifications are extensive, but well-selected.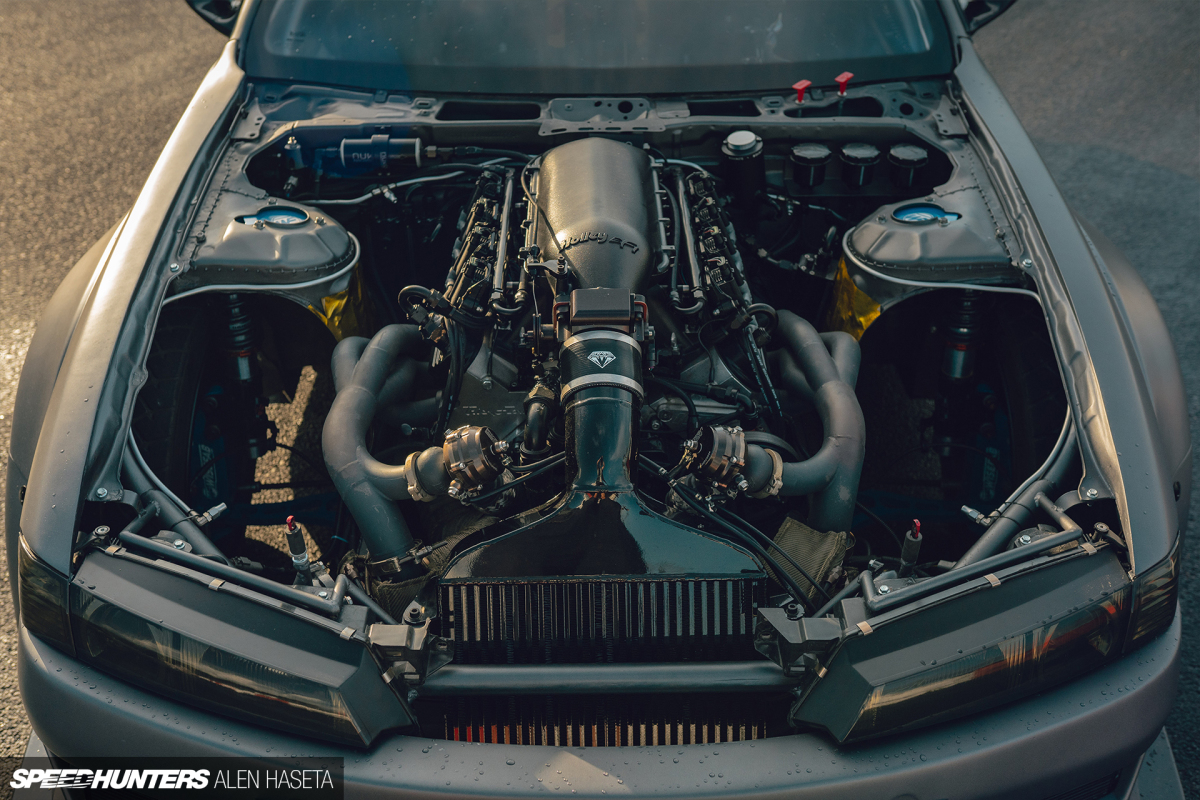 The GM V8 motor is built around an LSR Concept Performance 4.125 block and at its core features a Callies 'DragonSlayer' 4-inch crankshaft, Wiseco forged pistons and Callies forged connecting rods. There's also Trick Flow GenX 255 cylinder heads, a custom camshaft and COMP Cam lifters.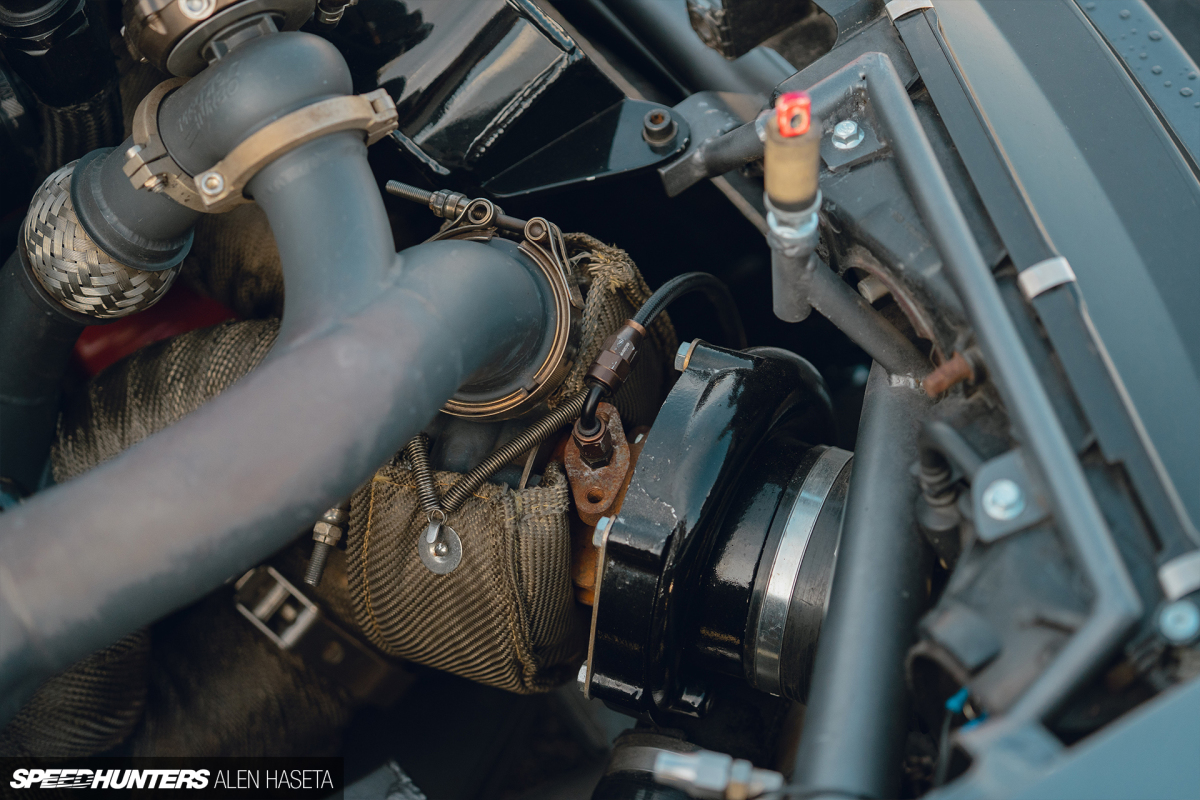 The real power-making part of the equation are two Precision 6266 turbos paired with Precision 46mm wastegates and PPF 50mm blow-off valves. A NW 102mm throttle body supplies the engine with 1.5bar (21.7psi) of compressed air, while fuel comes via Bosch 2,200cc injectors and a full Radium Engineering suite out back.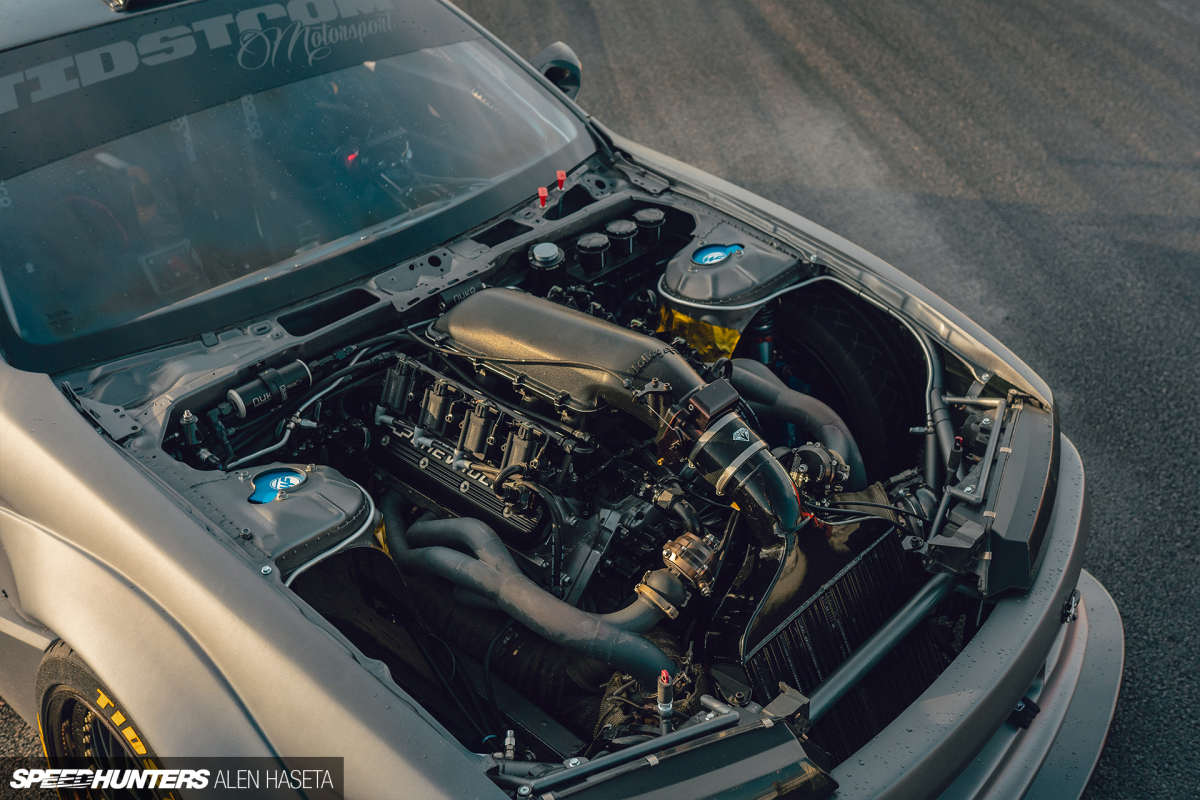 Tuned through a FuelTech FT500 engine management system/digital display, the twin-turbo V8 has output a whopping 1,368whp and 1,654Nm of torque, but Alex currently has it dialled down to a more manageable 860whp and 1,200Nm on just 0.55bar (7.9psi) of boost pressure.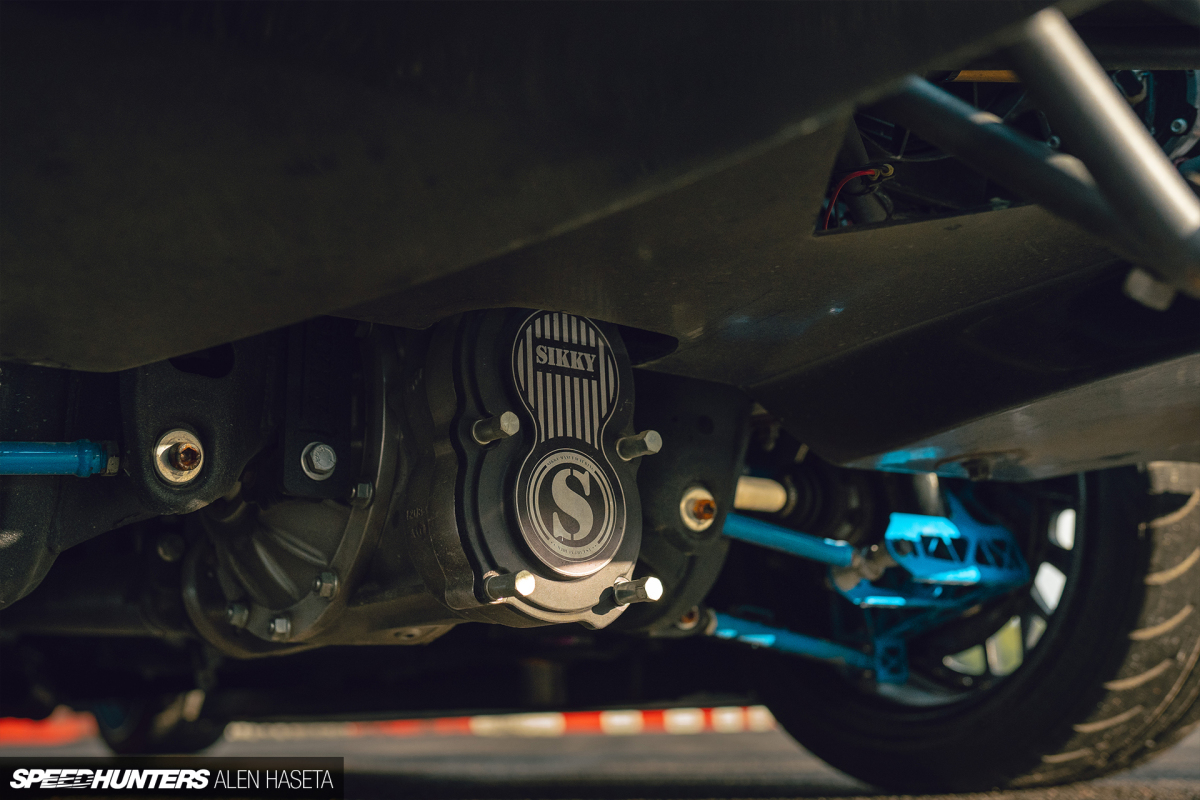 High or low boost, a serious driveline was required, and Alex has answered with a Drenth MPG 5-speed sequential gearbox paired with a Tilton triple-plate carbon clutch, and a custom driveshaft leading out to a Winters Performance quick-change rear end suspended in a Sikky subframe.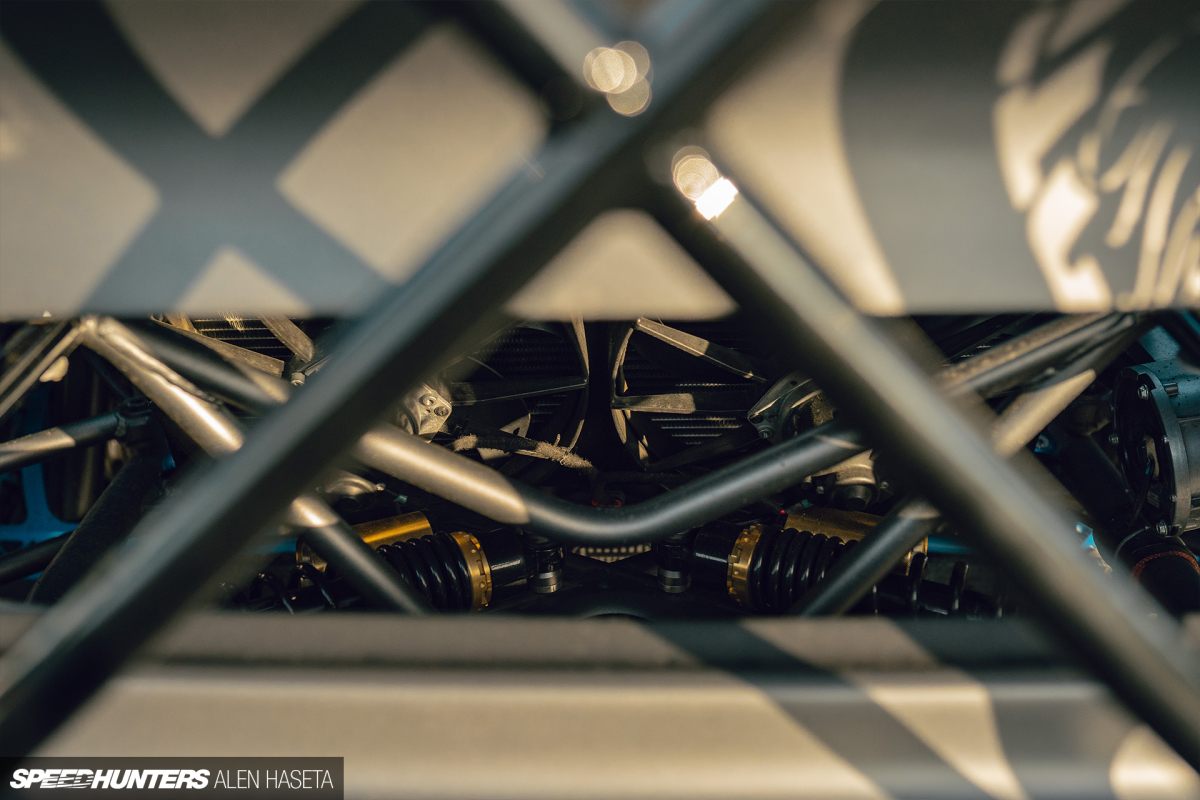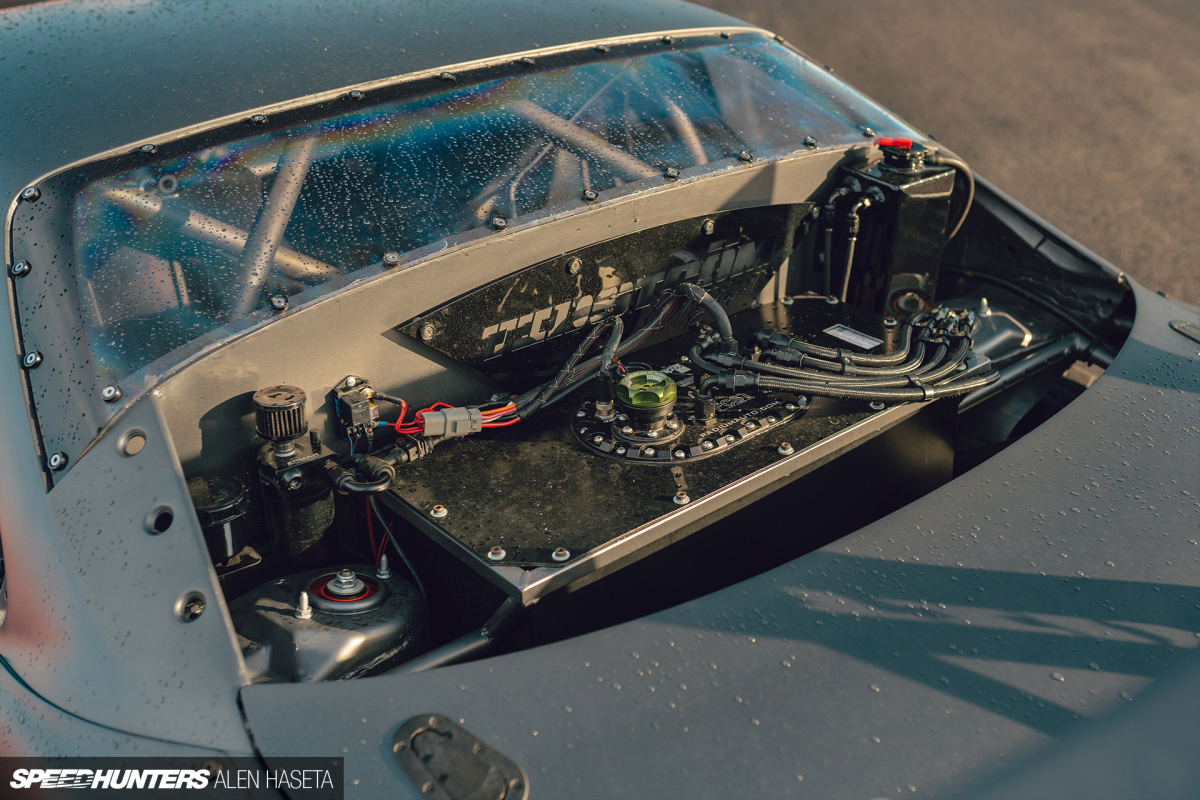 The Silvia isn't lacking in the suspension and steering departments either, with a Wisefab drift angle kit up front, a Wisefab knuckle kit out back, and K-sport coilovers at all four corners. Interestingly, Alex also runs an extra suspension kit in the rear. The bash bar features in-built motorcycle dampers to lessen impact and reduce the risk of the car being thrown around should Alex tap a wall. This setup is located just in front of the two fans that help cool the radiator in the back.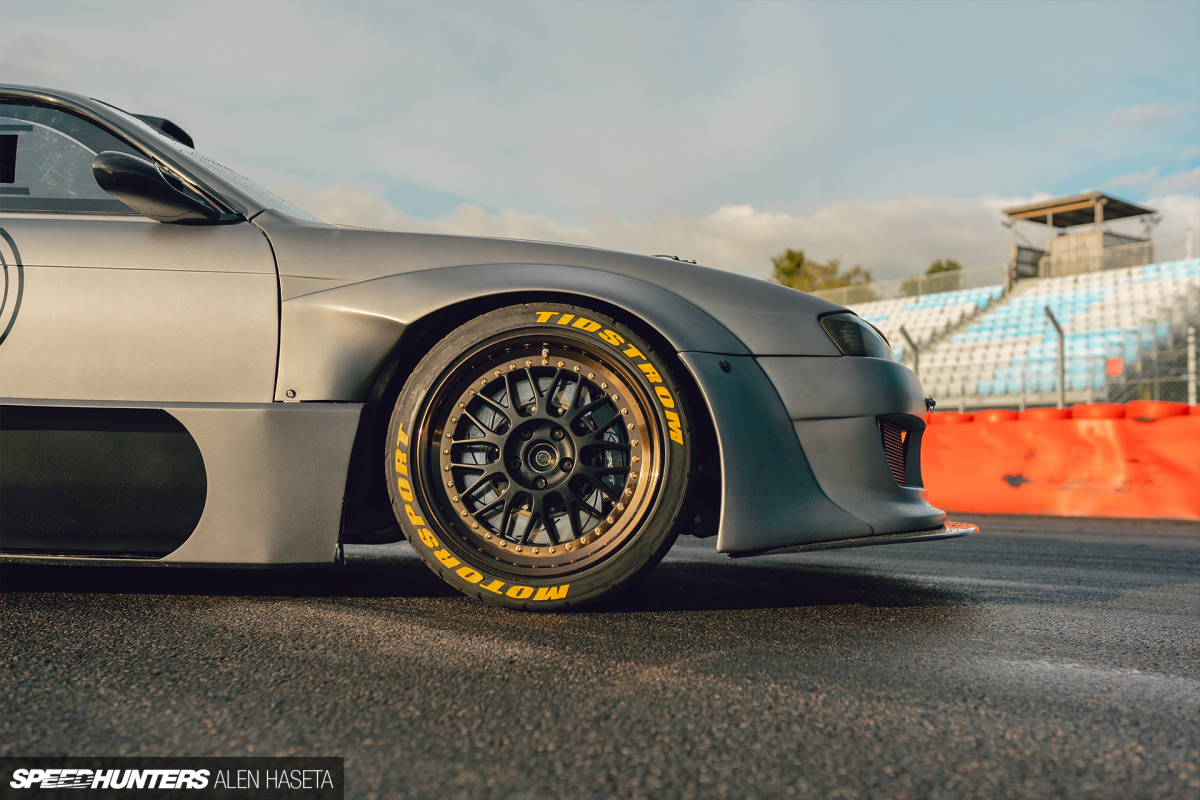 For wheels and tyres, Alex opted to go with classic Japanese Work Meister M1s in a special matte black and anodized bronze finish. The M1s measure 18×9-inch +23 in the front and 18×11-inch +11 in the rear, and are wrapped up in Zeknova rubber, 235/40R18 and 265/35R18 respectively. And for braking, K-Sport 8-pot calipers with 380mm discs are used up front, with dual K-Sport 4-pot calipers (the extra pair for the e-brake) grabbing 330mm discs specced for the rear.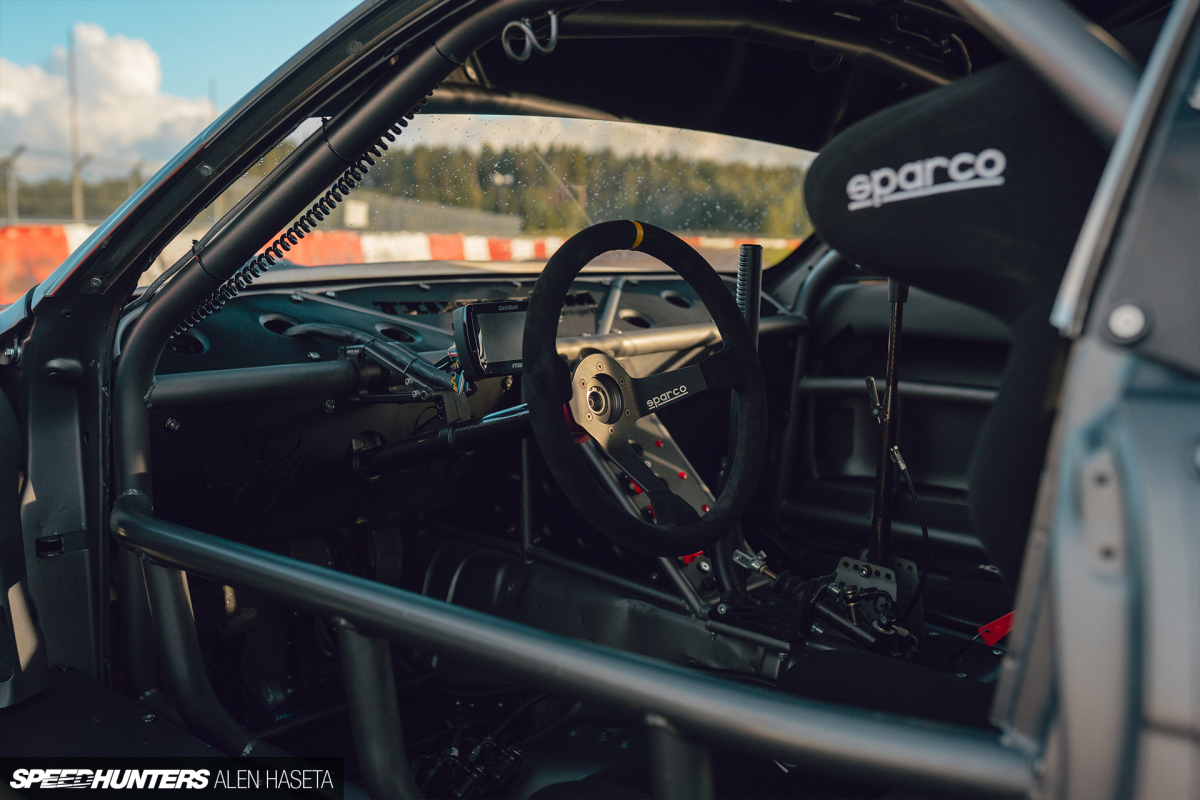 As you'd expect in a such a high-level drift machine, the interior has been completely stripped out and built back up with safety and Alex's driving preferences in mind.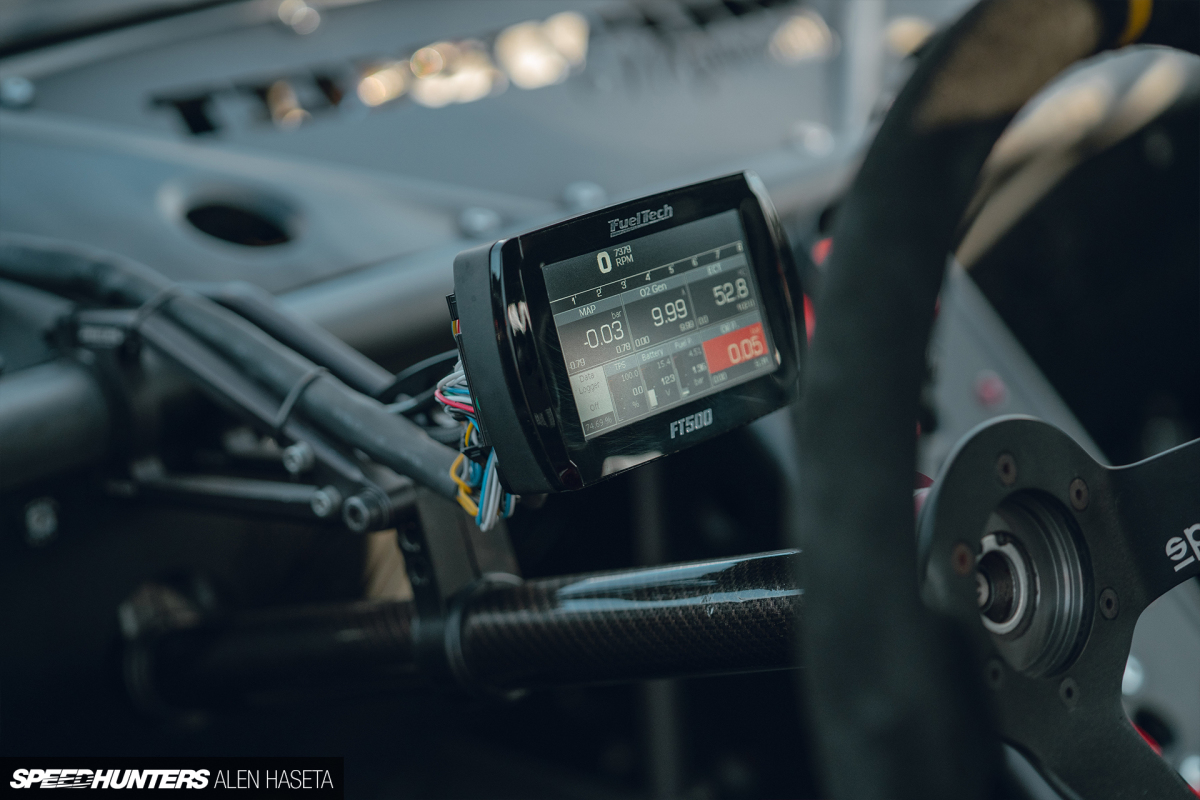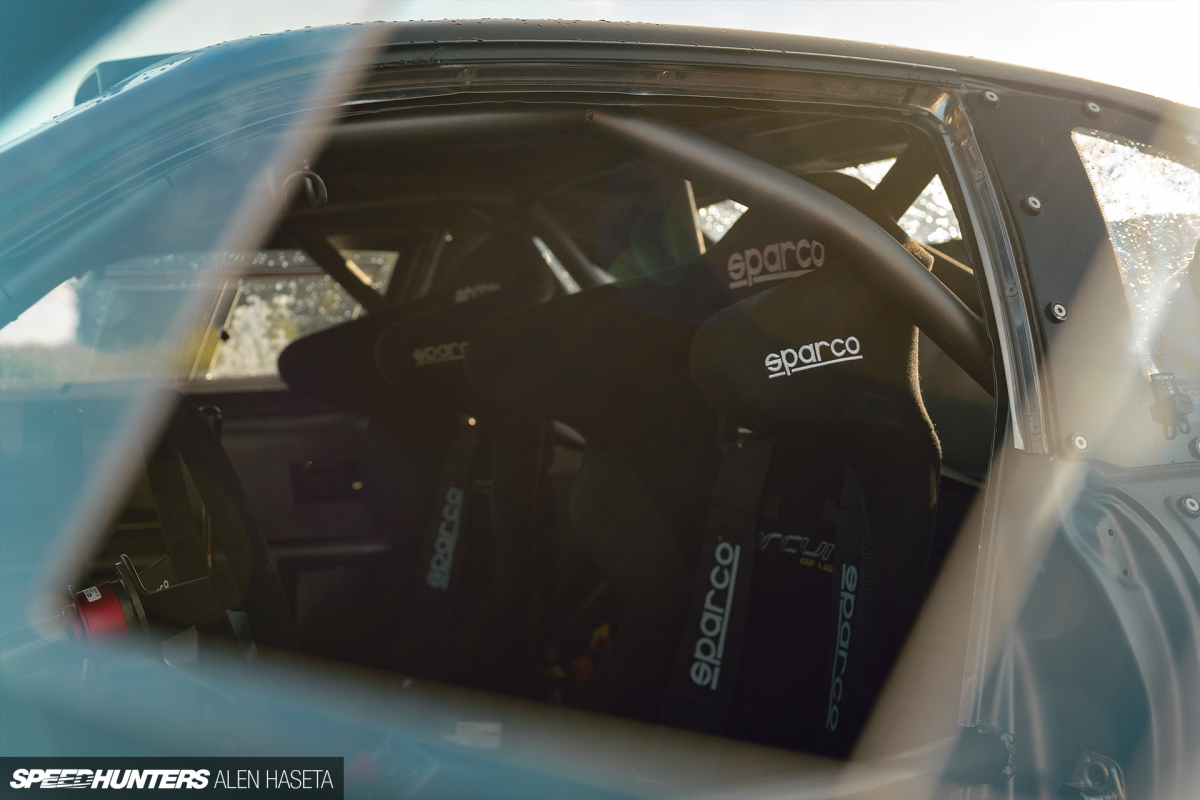 An S14 dash was custom-moulded in fiberglass in the early stages of the build, while the seats and steering wheel are Sparco items. Of course, there's a full, welded roll cage.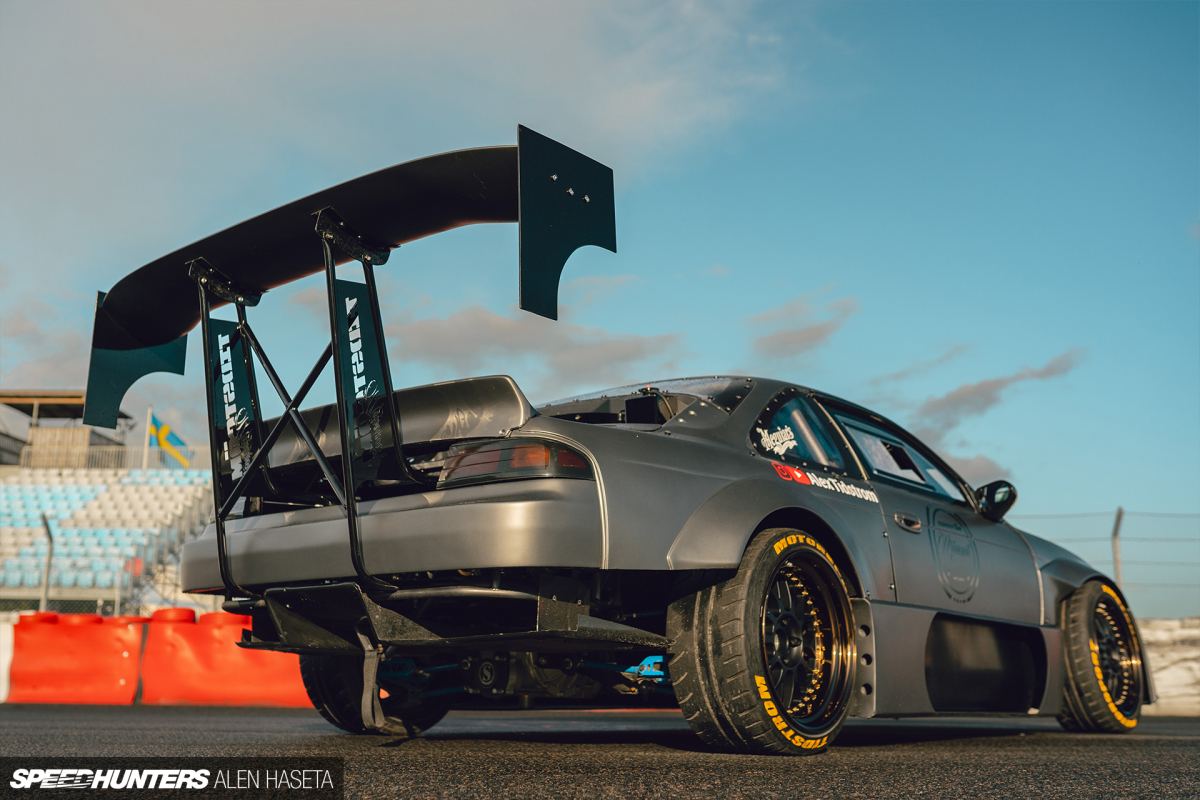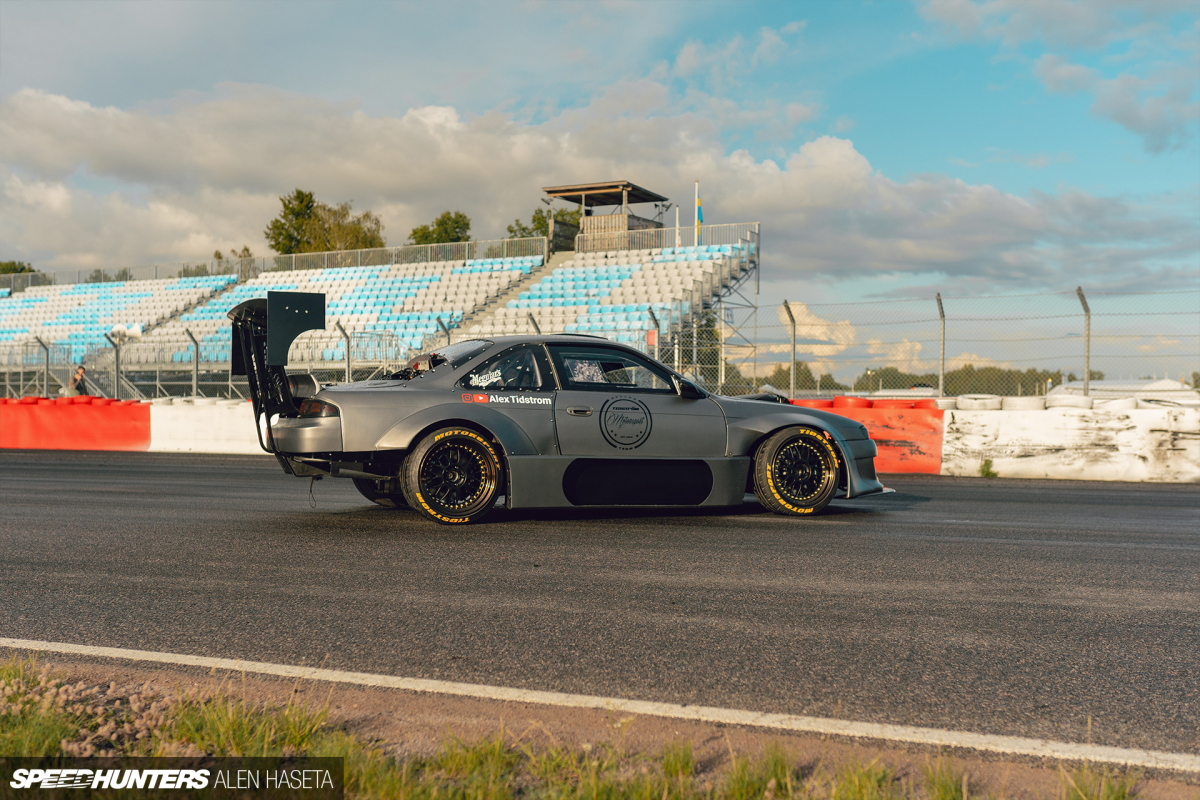 Perhaps the best part of this Silvia isn't all the parts used throughout, it's that the majority of the car was built in Alex's home garage in Stockholm, with his buddies helping him along the way. There are a few things that Alex would still like to add to the build, including air jacks which have been installed just not plumbed up yet, but for the most part it's done and already out there blowing the tyres off.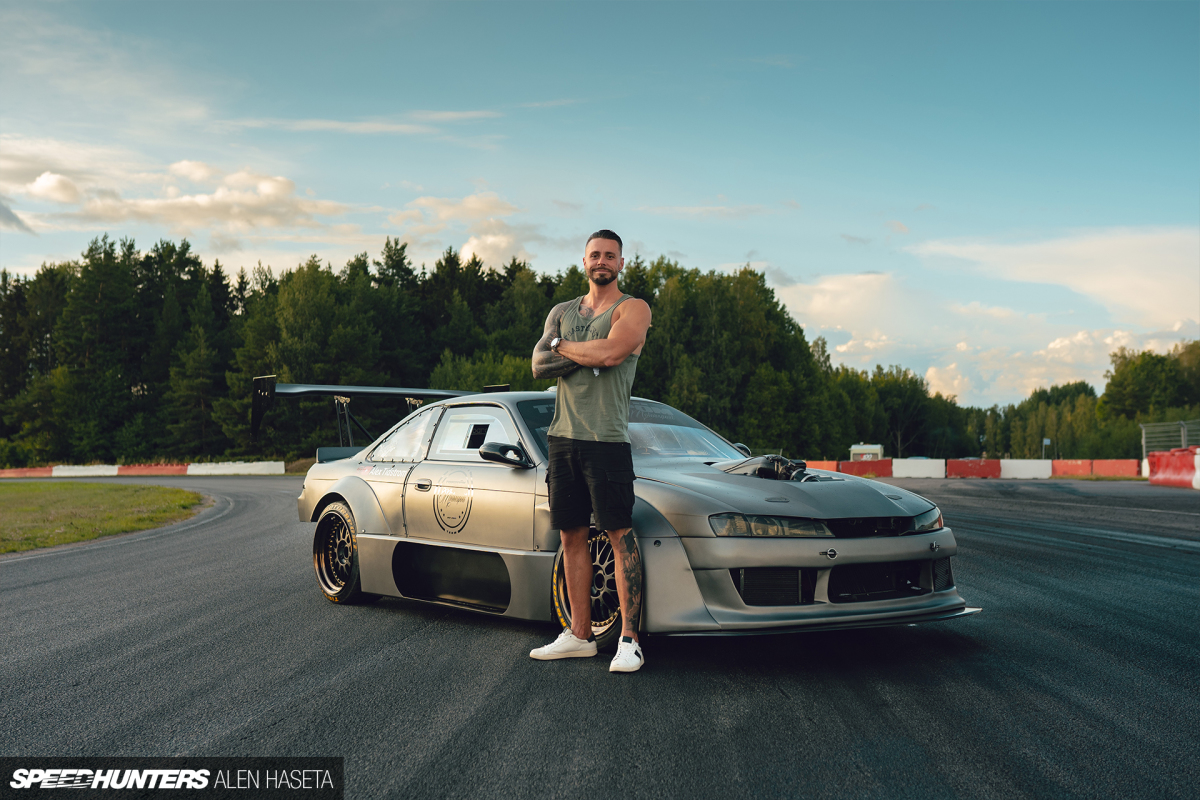 I'll leave the last word to Alex. "I might have gone a bit too crazy on this, but now that it's finally built, I don't regret a thing!"

Alen Haseta
Instagram: hazetaa







Credit : Source Post